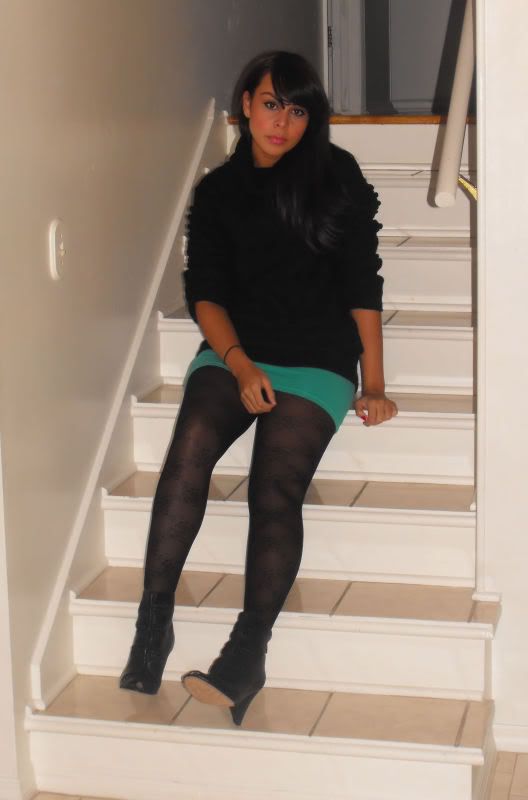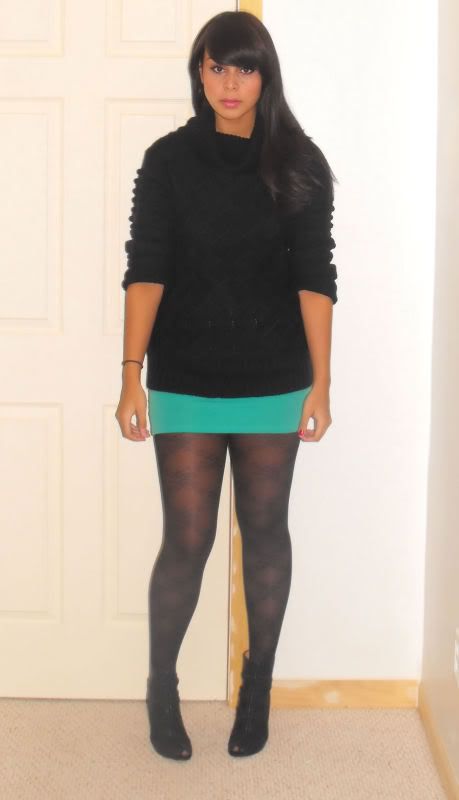 I am still in Kansas City and it is freezing! In fact I believe it is suppose to snow today.
(thinking of fun pictures in the snow). Anyway, I only packed one sweater in my luggage.
I did not think it would be this cold. About a week ago I ordered this chunky black sweater from
Victoria's Secret
. (wish they sold the clothes in stores) I love it! Its so warm and cozy and I love that it has pockets! I plan to buy another color. XOXO
Wearing: VS Black Sweater, UO lace tights, Express Knit Skirt, Sam Edelman Booties.