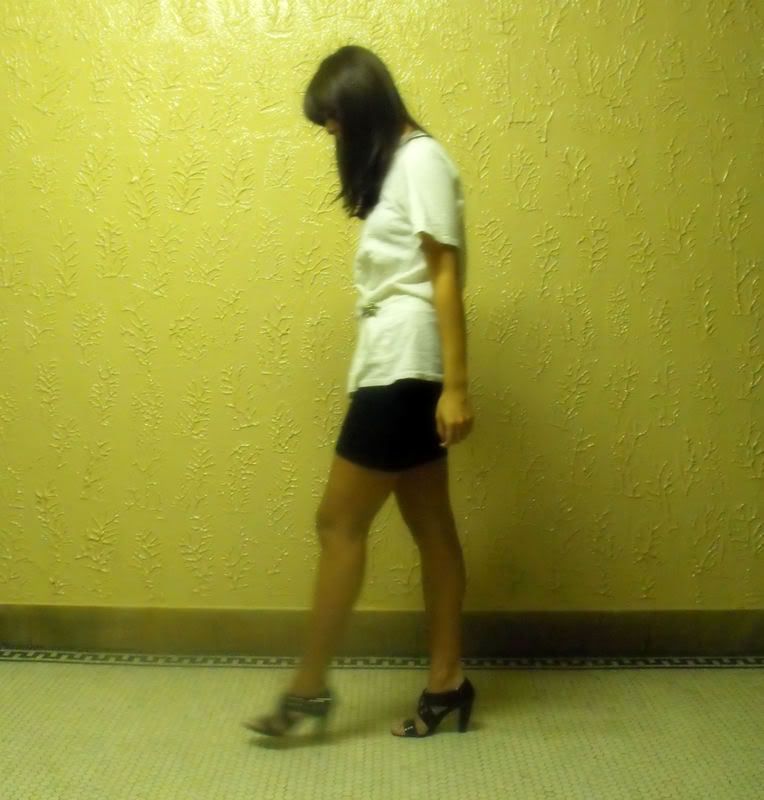 I was cleaning out my closet yesterday and I discovered about 7 pairs of shoes that I totally forgot I had. I haven't worn them in months. Some of them in years. Today I decided to wear my studded sandals, while others were given away because they screamed out " What were you thinking?!"
Wearing: Elizabeth & James Tee, AA skirt, Nina Shoes

By the way the 2nd pose might look sort of "cool"
but really, I almost fell on my @ss
.