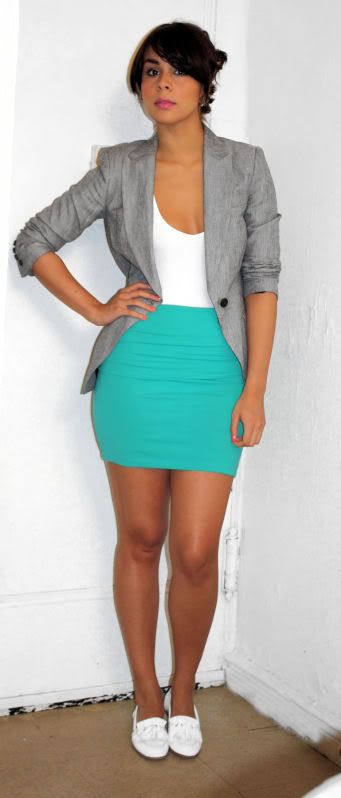 My body is in so much pain from working out, but it'll be worth it. If I can stop EATING!
I'm gonna out now and try to live on a Orange/Banana smoothie, while I look for yummy pieces
for....ummm....Just for the hell of it! Have a great weekend!

Also check out my interview at Blacknailsandcocktails.com

Zara blazer, AA One Piece, Exp Skirt, OXO Flats, Top shop earrings.