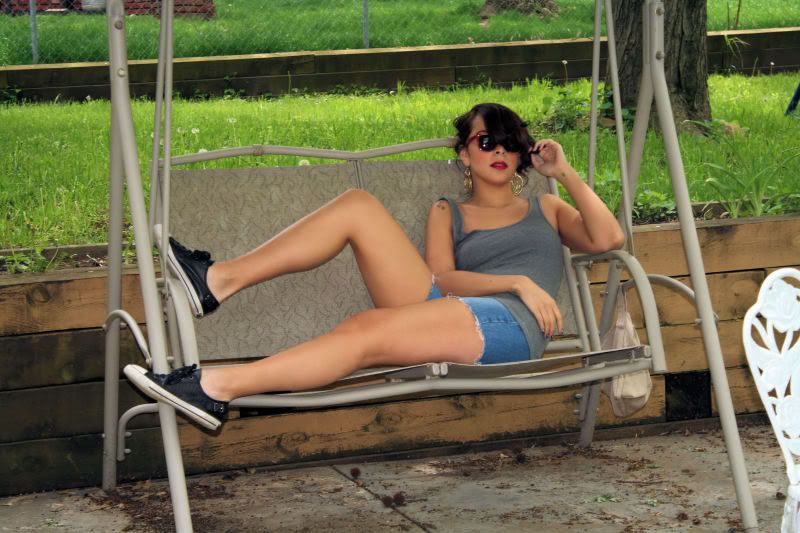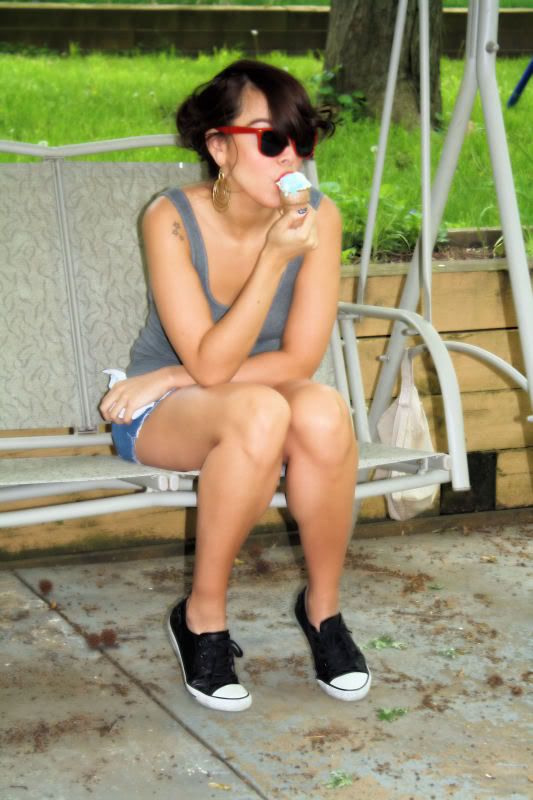 Just a non fashion relaxing day. Dedicating my time to my nieces. I actually rode a bike today.
My 11 yr old niece's bike. I felt so weird. I hadn't been on one for more than a decade. I miss it!
Now makes me want to jump double dutch. ( I was damn good at it) Anyway, we spent the day eating ice cream, riding bike, and taking pictures of course. I love all my girls.

AA tank, UO cut offs, ASH Sneakers, 80's purple Sunnies