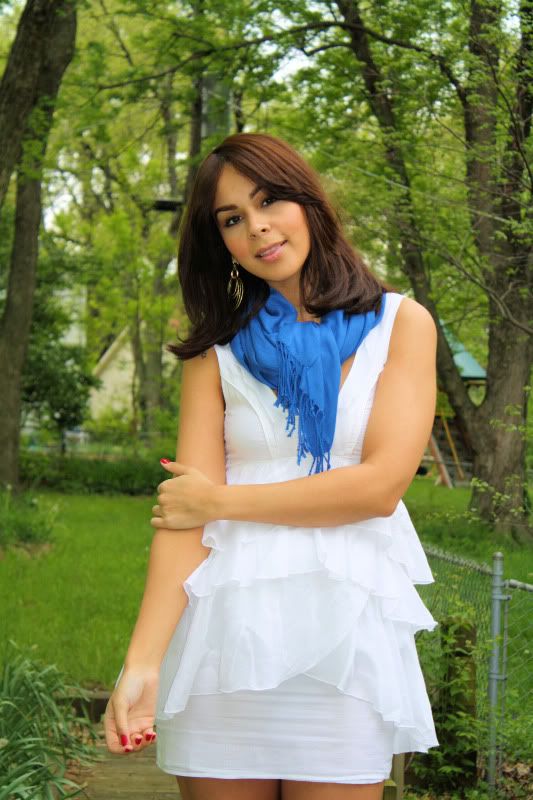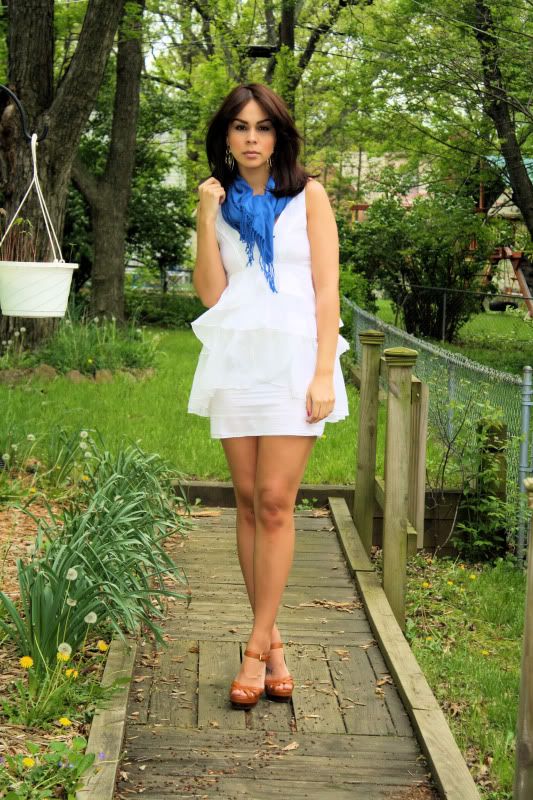 This little white dress is quite different from all the bright colors I have been wearing. I couldn't leave it alone. I had to add my little splash of blue. Oh yea, remember when I asked summer where are you? Well, Summer responded. With humidity! Now I really want to chop off my hair!
I am so bored with it. I'm bored with the part on the side, on the middle, the crooked. lol
We shall see what this crazy summer will drive me to do...

Zara dress, UO scarf, MKors Sandals