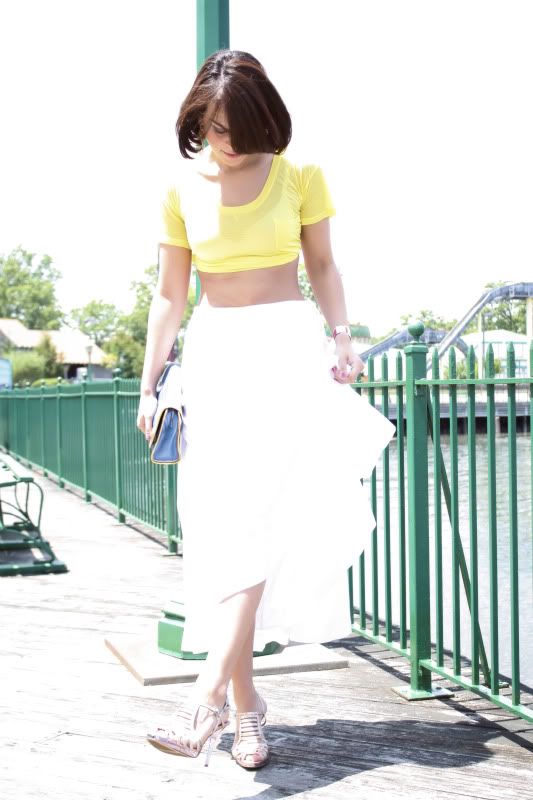 Last night I watched Dirty Dancing and today I was definitely inspired by it. Remember when Frances "Baby" is wearing the crop top with the long chiffon skirt as practices her dance with Johnny? Well, that's where this ensemble came from! Of course I added color. Now All I need is to 1..2..3..DANCE.
Nobody puts Delmy in a corner! Haha
Express sheer tied in the back yellow tee, Gap long skirt, Nine west multi color metallic sandals, Marc Jacobs clutch.