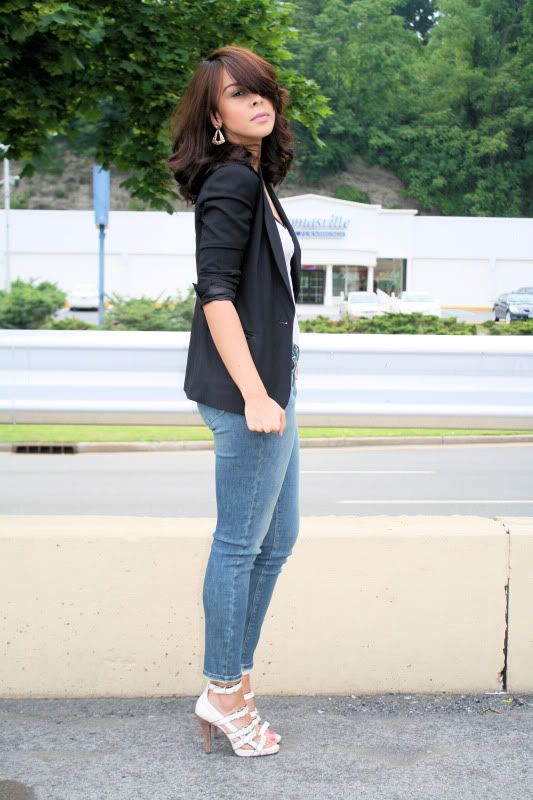 Premiering my new lace bodysuit given to me by my sister. I have a feeling I'm gonna be wearing it until it has holes on it. haha... By the way I deleted my Twitter. I just neglected it for hours or sometimes days and would totally forget about it. I guess now I wont have porn stars following me...
Don't mind my facial expression on the second photo...I thought a bird was gonna land on my head. :-D
Vintage lace bodysuit, BDG skinny jeans, H&M tuxedo blazer, BCBGMAXAZRIA Strappy bone sandals, and vintage earrings.