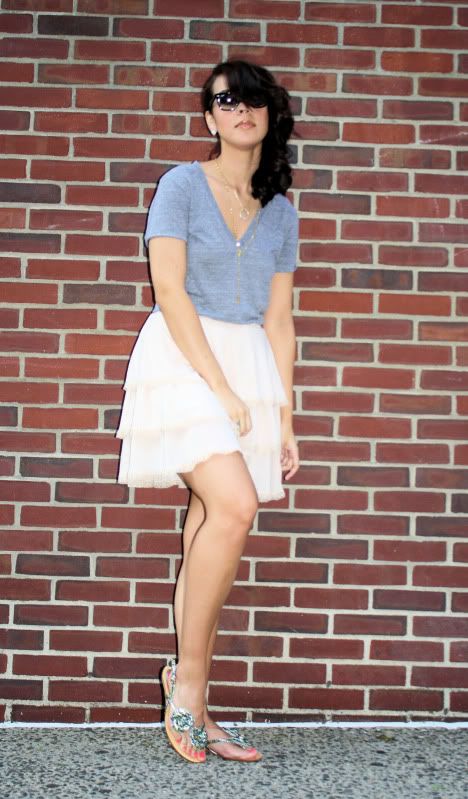 Let me start off by saying that computers/notebooks suck! I am now using my desktop and its slow as a turtle. Sorry if I haven't responded any questions or haven't commented on your blog.
It's just so slow and it annoying to wait 5 minutes for a page to load. Bare with me as my computer gets better from the flu.
On fashion news. This skirt about 3 years old. It was a long tiered skirt, but I cut about 3 tiers and TADA! I have a new skirt.
wearing: American apparel V neck tee, H&M skirt, Poetic Lincense leopard Green/silver sandals, Rayban sunnies.