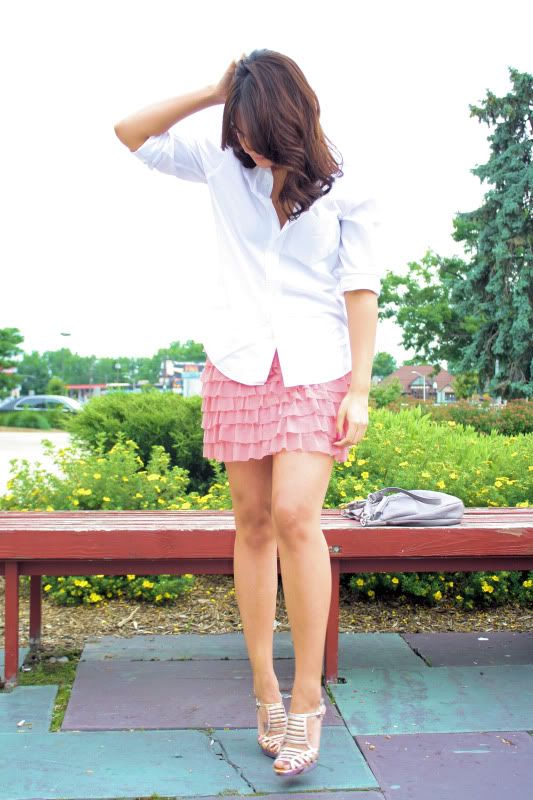 I may not be who you want me to be. All I can be is me. Sometimes I prefer to just stay at home.
Don't need that fancy restaurant. Sometimes I would rather turn the TV on. Simple is all I want.
Take it or leave it. I love being me.
NE-YO. ( love his lyrics)
Though 99 % percent of my followers are females- Happy Father's Day!
Gap white button down shirt, Aqua ruffled skirt, Ninewest multi color metallic sandal, MarcByMJ Gray leather bag.