I went to the beach yesterday and I forgot my camera so I don't have any outfit or adventures to post. Right about now my face looks like a tomato and I didn't even spend a lot of time in the sun.
These past couple of days I've been feeling sad. Do you sometimes feel like you have knot in your chest and you just wanna let go and cry? No? Yes? Maybe? Well, that's how I feel. I'm hoping to feel better soon, because I really can't concentrate.

Anyway, since I don't have anything to post I figured I'd go through my blog roll and pick five favorite outfits from five bloggers and post their pictures. Sounds fun right? By the way if you would like to be added to my blog roll just send me an email or a comment and let me know. But you must add me too! :-) OK....Here we go...Enjoy!


1-Behind The Seams....I love the bright colors together.

2-
Emma's Corner
...I have floral crop top from Topshop that I haven't worn and I think she wore it well with those acid wash jeans.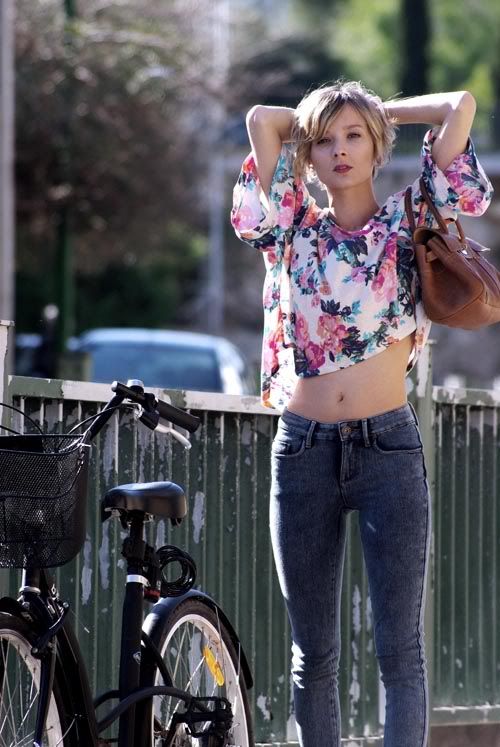 3-
LeeseLooks
...I think this girl has amazing legs and this outfit did them justice.
4-
The Alteration
...I love the simplicity of this outfit and yet is so chic with her choice of necklace and her fabulous leather skirt!
5-
Micchie
...She just became style Icon on
Chictopia.com
and you should definitely go and check her out. Her shoe collection is crazy. From Christian Louboutin to Nicholas Kirkwood.