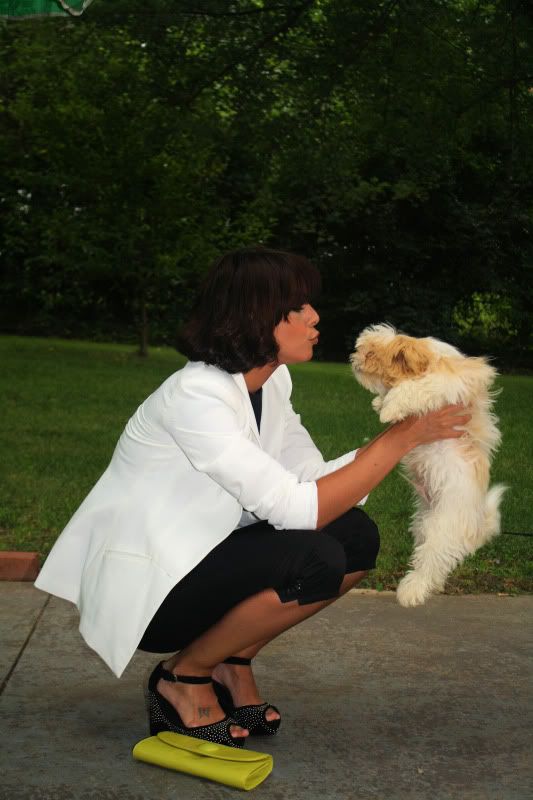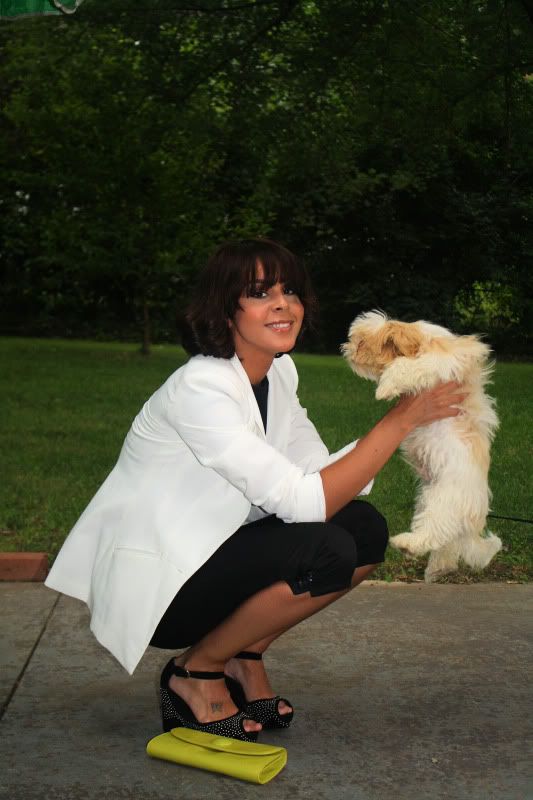 My sister just got a dog. His name is Sparky. He is adorable and cant stay away from my feet. lol
As you can see we're both sporting the fringe... haha...I know I said I would get bangs until my hair grew a little longer, but as always I got a little anxious and I chopped away!
Don't forget to check out
Don't Trip..Yet
for my interview!
Zara white blazer, Mickey Mouse vintage Tee, H&M Pants, Jeffrey Campbell wedges, Hobo clutch