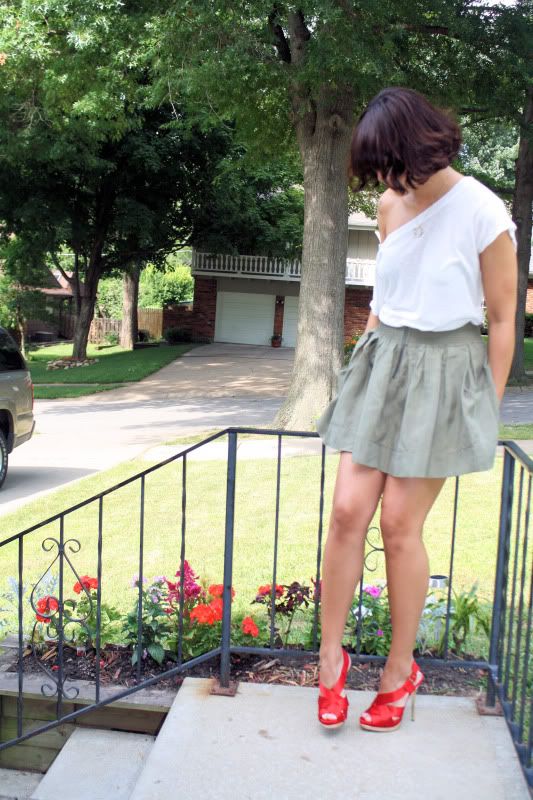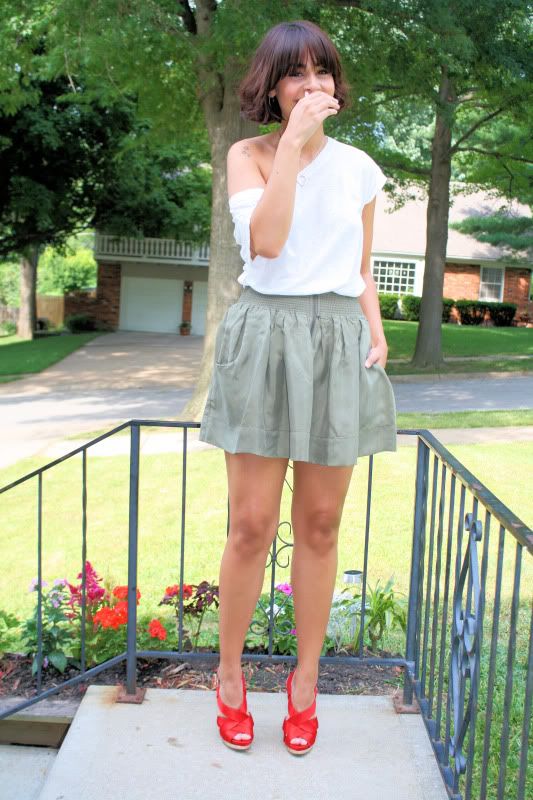 I can't believe I had forgotten about my red sandals. Last time I wore them was back in April. ( I think) Now I remember how much I love them. Thanks for all the love! Have a great weekend! I'll try to stay away from the mosquito's. Those suckers keep attacking me!

Oh! Check out my other interview at Style & Substance.

BDG Tee, Zara Olive Skirt, JSimpson Sandals.