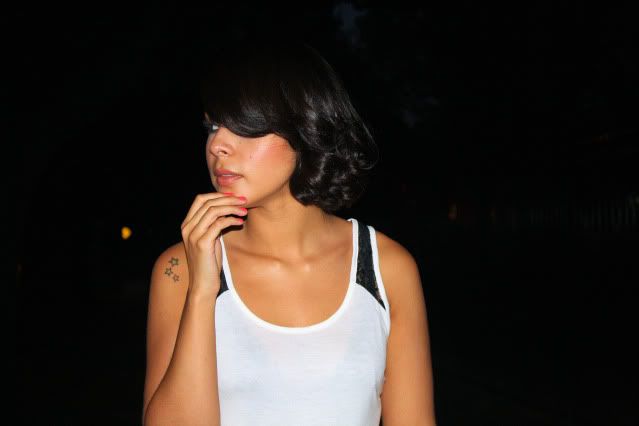 There's a She wolf in the closet. Open up and set her free.
There's a She wolf in your closet. Let it out so it can breathe.
So Obviously I love this song, But I have to admit. I had to do a lyric search. I could not make
out anything she was saying. Have you guys seen the video? Incredibly sexy!
Ahhh....12 more days till my Birthday! But who's counting? Anyway, this is just some of the things that I would LOVE to receive for my Bday. My mom already said she would get me one of them, but wont tell me which. Ahhh getting older sucks, but I guess it would suck more if I were getting older alone. Thank God I have a fantastic family and man that loves me as much as I love him.
Have a great day! XOXO

AE Denim Shorts, Topshop Laced back Top, BCBGMAXAZRIA Strappy Sandals.