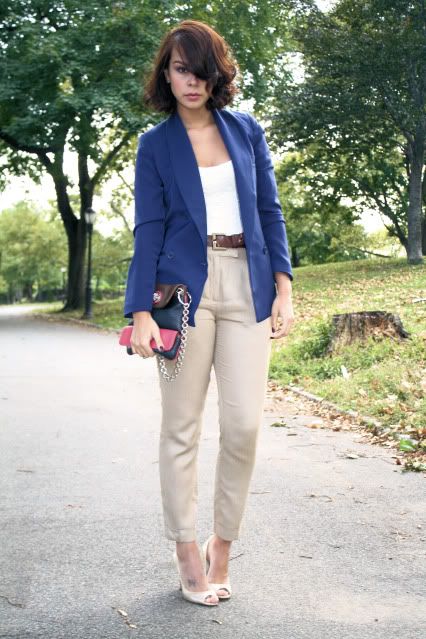 A couple of days ago I came across an article about having a healthy loving relationship. Just thought I'd put it out there.
The primary components for a good relationship are: respect, communication, love and trust.
All are essential for a good healthy, wholesome and loving relationship.
know that there are two some for me and some for you.
You shall not be selfish, you shall be selfless.
Learn to let go and forgive.
Let go of your past so you can unlock the blessings of your future.
And most importantly love is not a word, it is an action based on loving things two people do for one another. LOVE is not suppose to hurt.
I am so tired. I have a pounding headache and my feet are killing me from walking so much.
Have a great weekend! XO
Delmy
I was featured on
SiTV:Model Latina
. Check it out. :-)
Vote if you haven't. Last day! :-D
Silence & noise blazer, lace forever21 top, Zara trousers, Gap belt, old Enzo shoes, MarcbyMJ bag