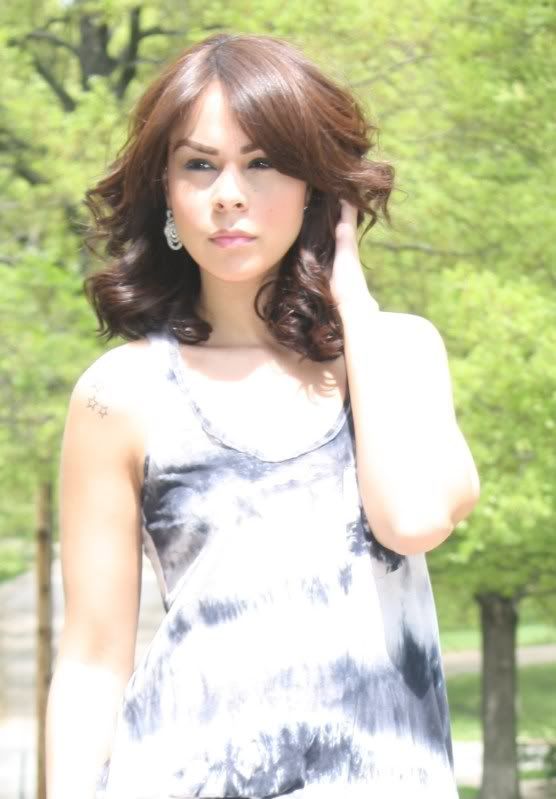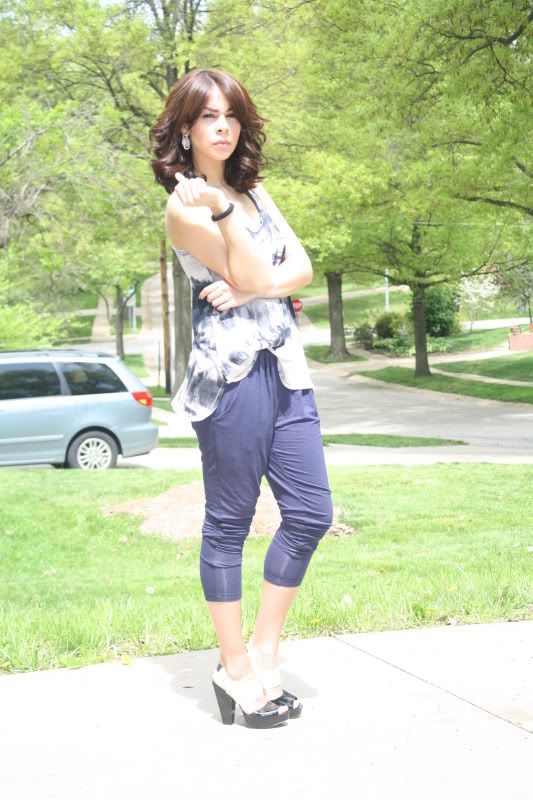 Beautiful day, but sucky day for me. I have headache the size of Mt Everest. :-) I have too much going on in my mind along with...you know what...I'm just stressed the hell out! Not everything is always picture perfect. Anyway, these pictures were taken a couple of days ago. I wasn't going to post them because in the first photo I look like I am ready to knock somebody out. (At least I think so) But given the circumstances I think they are perfect for my "blue mood" and I'm wearing blue. Go figure! I just cracked myself up.
Don't forget to enter the contest to win a pair of
Elliott/Current Jeans!
from
Chickdowntown.com.
E-mail me your
polyvore.com
creations to Minniemoda@gmail.com along with your name and blog. (United states only)
So far I've got some great entries! Keep them coming! Deadline June 3rd.

Zara tie dye long tank top, Lux navy pleated knit pants, BCBGirls shoes, Topshop earrings.