Hello there! How was everyone's Valentine's Day? I had to work, but it was okay. I get treated like a princess everyday anyway. So a couple of days ago I scored these Michael KORS wedges on Ebay. I had wanted them since 2006. I was so happy when I found them. Dummy me decided to wear them today; in the SNOW. They're okay though. They still look beautiful.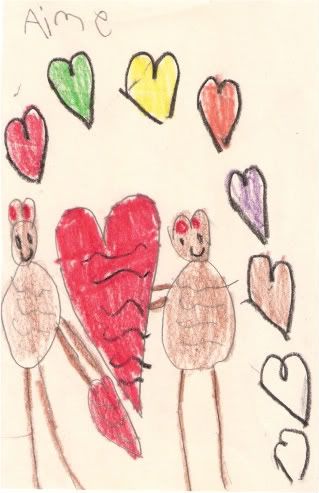 My niece Aime made me a Valentine's Day card. She said I was her Valentine. I'm the one with the big heart and she is the one with the small heart. How adorable right?
I bought new lenses for my Canon camera and I'm so excited. I am can't wait to shoot outdoors!
(please let it be sunny tomorrow)
Vintage cardigan, Jcrew paisley shirt, Topshop bf jeans, MKors brown suede wedges