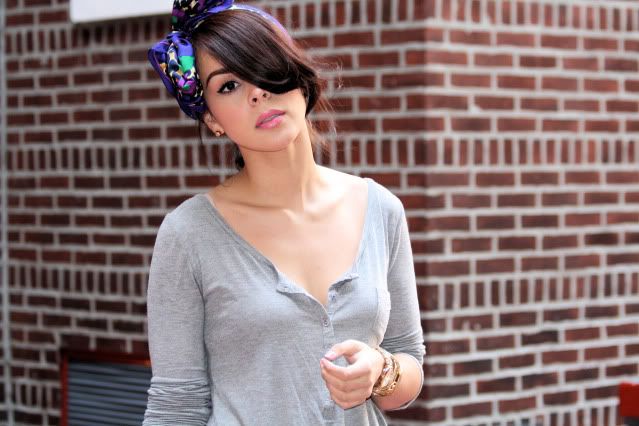 These photos were taken two days ago. I thought It was going to be hard to walk in these beauties, but they were surprisingly comfortable. I felt so happy in them! As I got dressed, I felt like a five year old playing dress up. Maybe that is why little girls kept staring at my shoes and bow.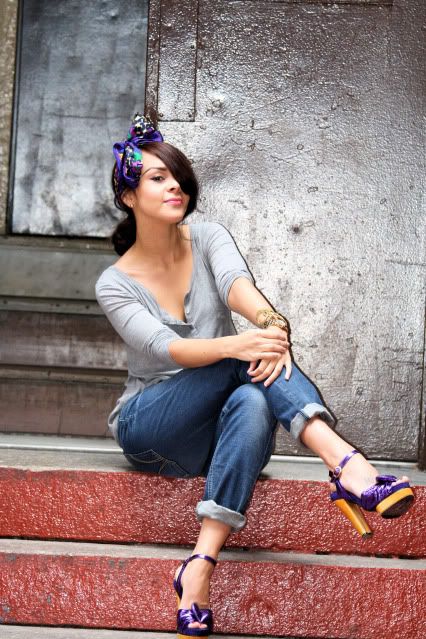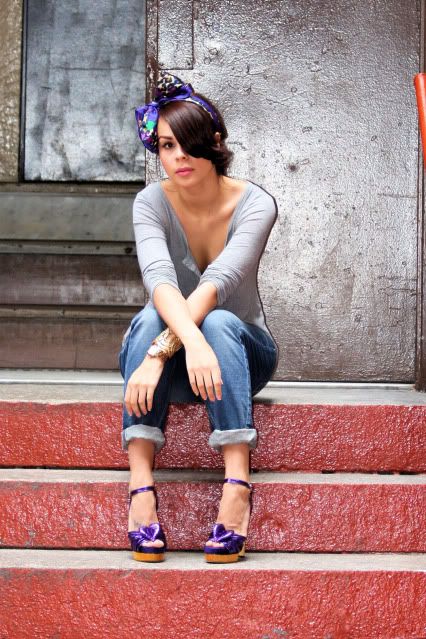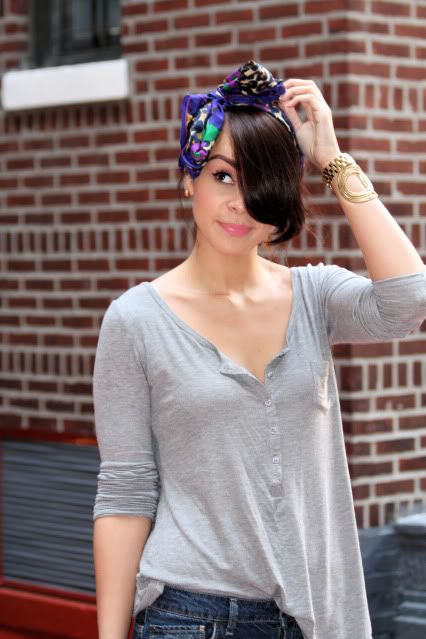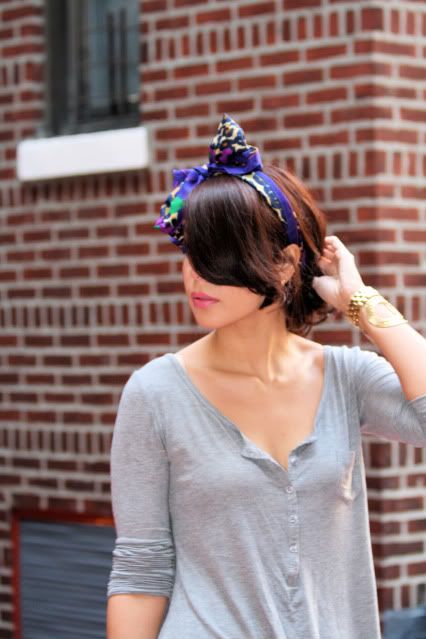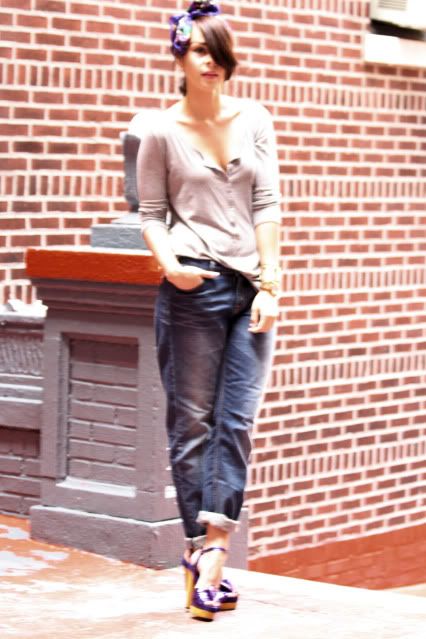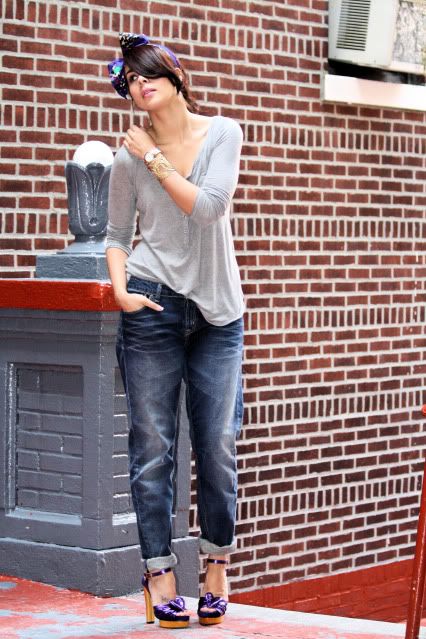 I'm off to watch Precious now. Its rainy and nasty in NYC. It's the perfect weather to stay in and watch a movie. Enjoy the rest of your weekend! XO

New Items added: Shop Delmy
Zara tee, Topshop jeans (My favs), UO head scarf, Marc Jacobs Sandals, Marc by MJ watch, Loft cuff bracelet, Lipstick in Chatterbox by MAC.