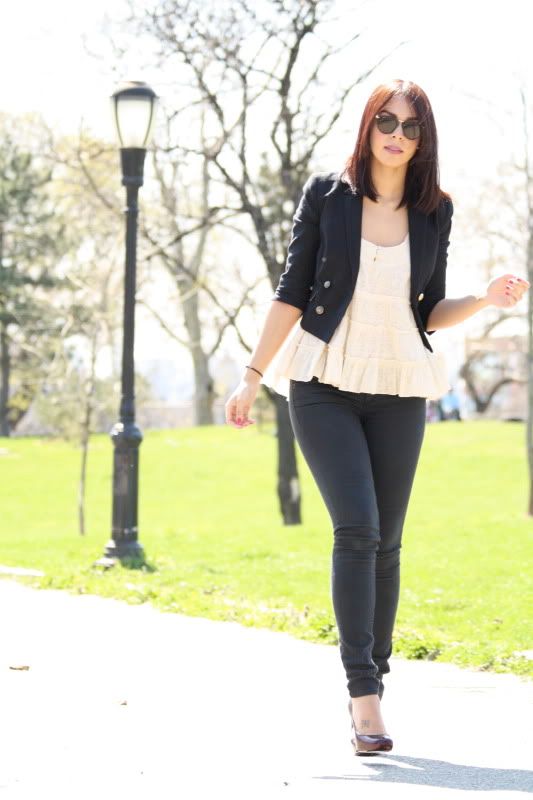 Hope everyone had a good Easter Sunday. If you're in NYC you should definitely go
see The Addams Family Musical. It was great and funny! Next up is Promises, Promises.
Goodbyes are not forever. Goodbyes are not the end.
They simply mean I'll miss you until we meet again.
This is Max. The cutest puppy ever. He loved me unconditionally. Haha. He is alive and well. Just not staying with me anymore. I'm off to bed now. Its a gorgeous day out and I am stuck in bed with a fever and everything else you can think of. I am a mess. Enjoy the sun for me dolls!

wearing Topshop top, jacket, and jeans with Karen Walker sunnies and Te Casan metallic egg plant pumps.
ShopDelmy