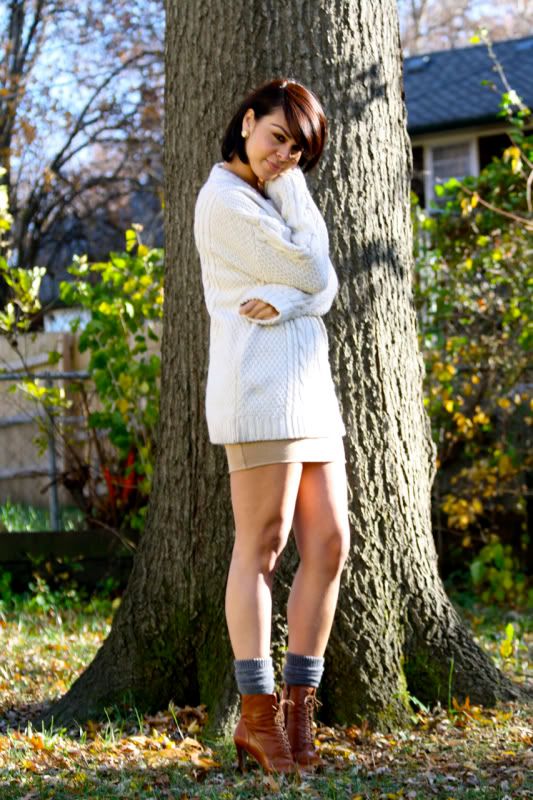 There are a few miracles in this universe as amazing as love. When it is true and real and lasting, it forms an unbreakable bond between two very fortunate people. It is always there and always caring. Love lives in the deepest part of the heart, but it appears as often as it can to inspire a grin on the face, a smile in the eyes, a serenity in the soul and a quiet gratitude in the days.
Check out my feature on
StyledOn
.

Topshop sweater, american apparel knit skirt, and Lisa B. socks, marc fisher boots.