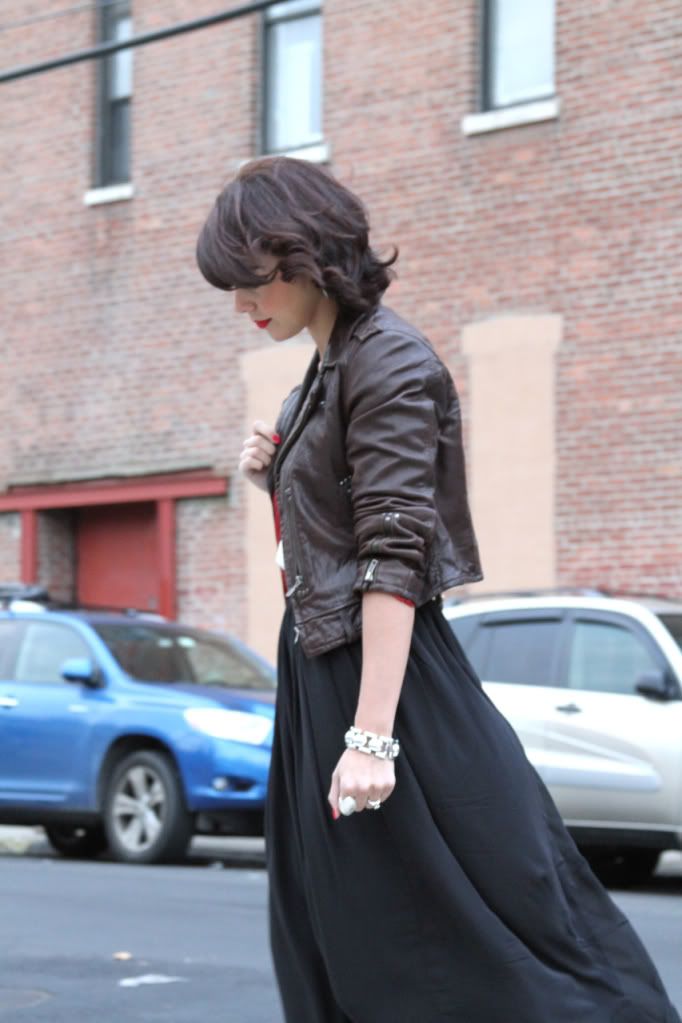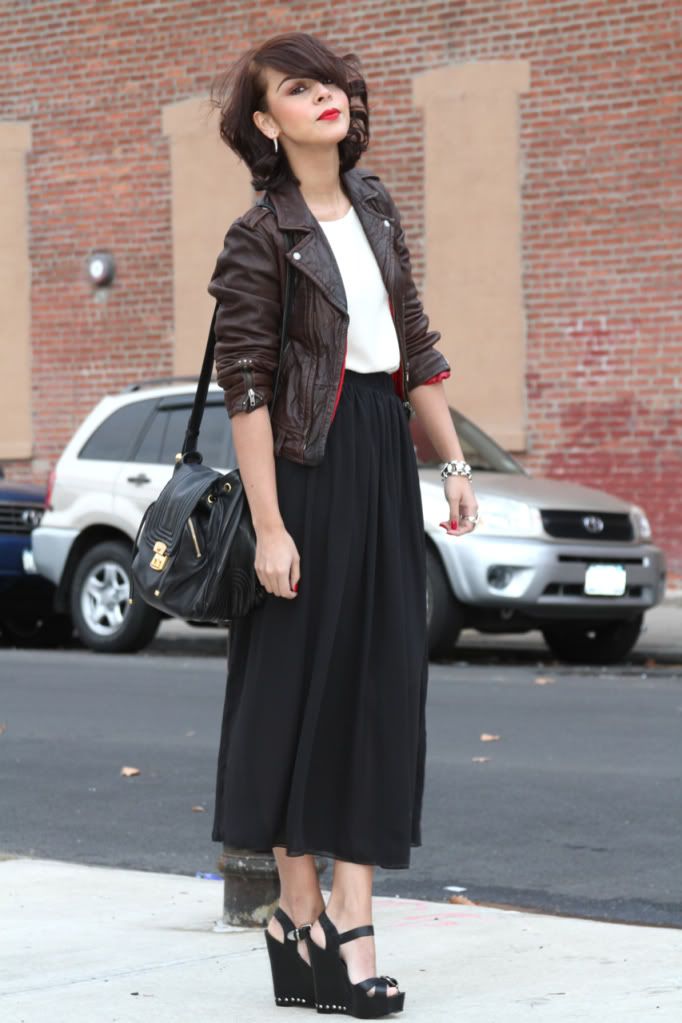 I intended to post earlier, but I had so much to do. Just finished my work out and I wanted to do this quick post before I go shower and then the most important part of my day. Eat. :-D
By the way yesterday we got teased with a little bit of snow. I am ready for the real thing.
I want a white Christmas!

AE leather jacket, sparkle & fade sweater, American apparel chiffon skirt, dolce vita wedges,
marc by marc jacobs bag, and vintage jewelry.