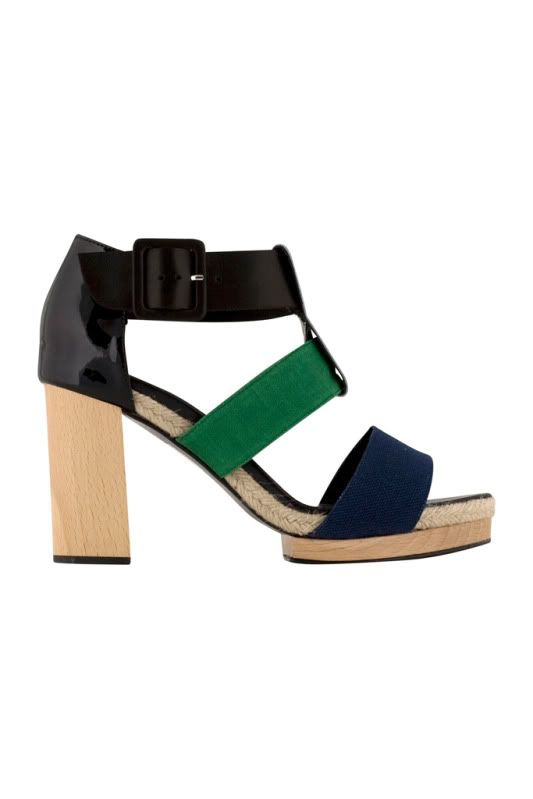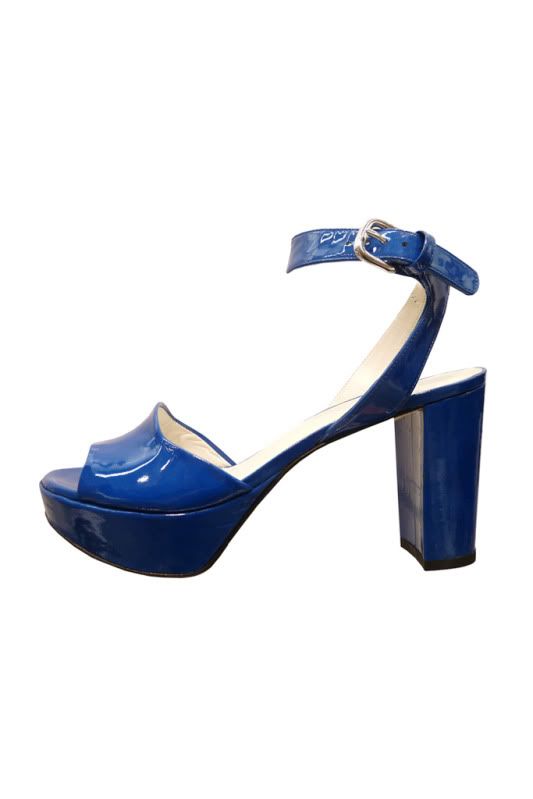 Spring is around the corner. At least that is what I like to tell myself. I have already started drooling over the shoes for Spring 2011. I found this article where celebrities are getting Botox on their feet to feel less pain. The heels just keep getting higher and higher.
Is this something you'd consider?
(from top to bottom: Pierre Hardy, Dries Van Noten, DKNY, Stuart Weitzman.)
Botox for those cute and adorable killer high heels.
Who doesn't like wearing those cute and adorable shoes that seem so impossible to balance in? Women love to wear high heels and it is their feet that are paying the price. We adore fashion models strutting their stuff on the runway and just walking gracefully in 4 inch heels. Let's admit that when we sometimes see a pair of nice killer heels on the runway we end up buying it in the store the next day and when we walk in them it just kills our feet. Some have even gone through cosmetic plastic surgery to have their feet undergo liposuction just to look good in peep toe pumps. Next year the shoe industry is planning on launching their new pair of eight inch high heels. The balls of the feet take the brunt of the pain, but women are not ready to give up wearing high heels. The condition is known 'stiletto tarsal.' Many doctors have been injecting Botox in the balls of these women feet to take away the pain. In some clinics doctors have seen a twenty percent increase in women in their forties asking for the Botox injection. The cost of botox
is usually charged per unit and would usually differ in the state or country. It is not exactly a cheap fix for those aching heels, but it does work and women are asking for it like crazy. The Botox cost is likely to increase as more and more women are finding out about how it helps the pain in their feet from wearing high heel shoes. This procedure is very popular in the United States, and is sure to take off soon in other countries. 

One doctor was quoted and said that as the heels on shoes get higher this new procedure could become as popular as face lifts and breast enlargements. She also said that more and more women of all ages have been coming to the clinic to ask for the Botox injections because of their aching feet. Most women put up with the foot pain because high heels are a main part of their dress apparel. Women are very happy that there is finally something to help them with the pain. The injections protect the nerves and soft tissue of the feet, which makes it easier for a woman to walk in high heels; however the Botox injections will not make their feet look any better. With Christian Louboutin preparing to launch his first pair of eight inch heels, he said that wearing high heels will become even more popular. These new heels will go on sale next year, and will be one full inch higher that the heels celebrities wear now. He also added that every person has a different pain level. He said for some people, wearing [1.2in] heels will cause them a lot of pain.