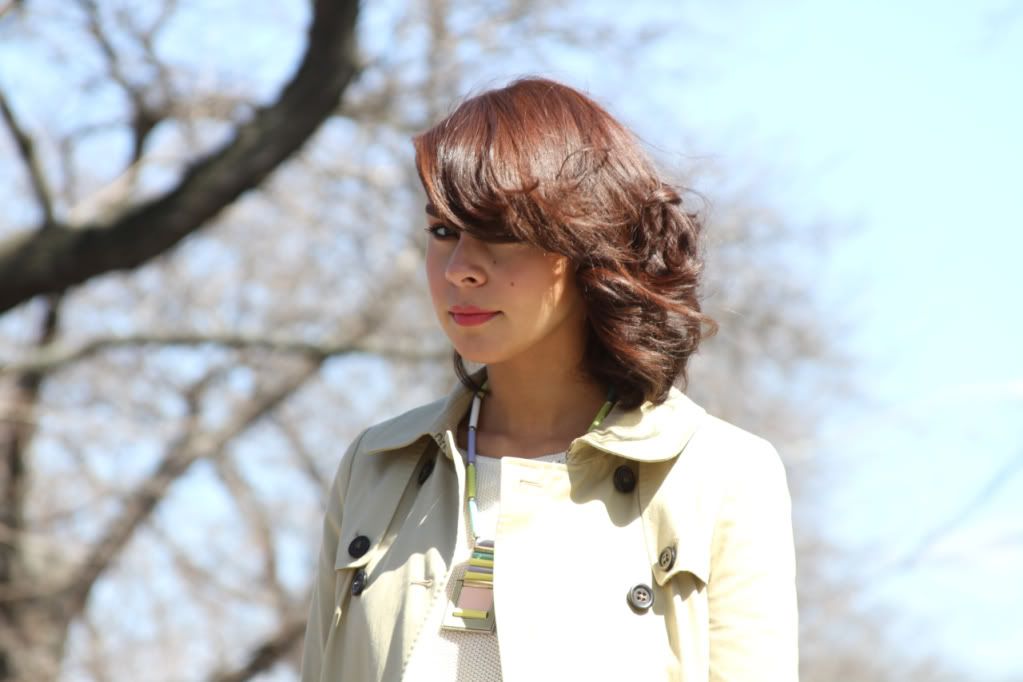 (Jcrew trench, BDG sweater, H&M pants, Jcrew espadrilles, Jewelmint necklace, lipstick: MAC-fanfare)
Spring has begun, but I am still bundling up. Until then I will keep incorporating bright colors into my wardrobe. Maybe the brighter the colors, the warmer it'll get?
Yea, umm, I think I'm gonna go to bed now. :-) Toodles!