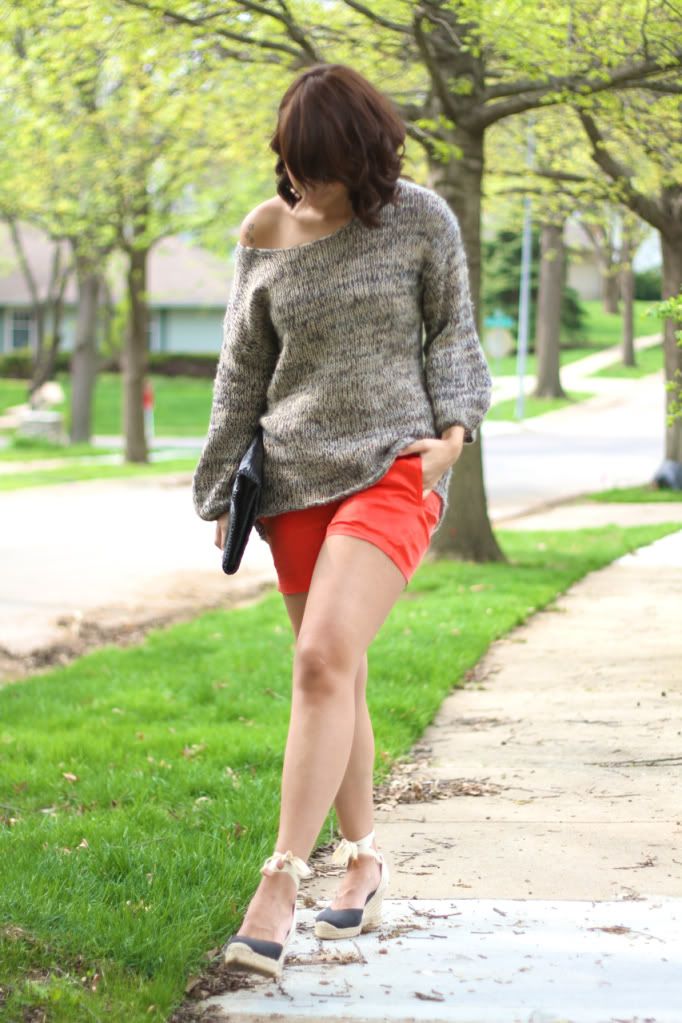 (Topshop sweater, zara bag, j.crew espadrilles, bb dakota silk shorts)
My life is anything but normal. My life is full of drama. My life can use a reality show. But because my life is full of love, my life is amazing and so much more.

By the way the lipstick from my previous post is by MAKEUP FOREVER in Satin Fuchsia #36.