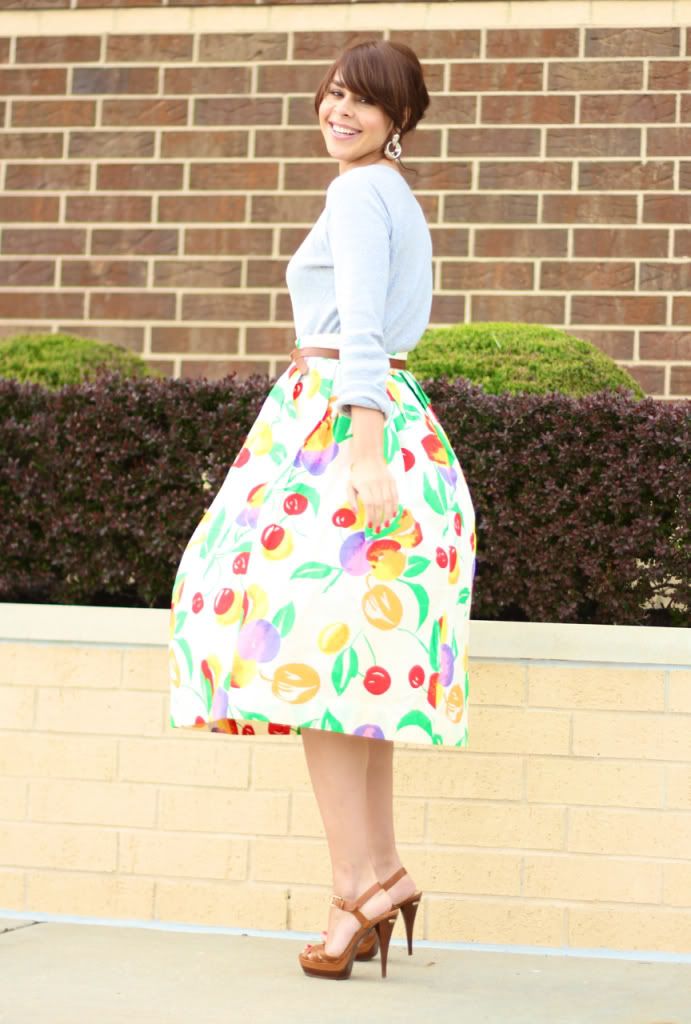 Found this skirt at one of my favorite vintage shops.
It reminded me of this years
Stella McCartney's Spring
collection. I love it!
(Madewell sweater, vintage skirt, Topshop skinny belt and earrings, Michael kors sandals, Marc by Marc Jacobs clutch)


My trip is coming to an end. Back to reality and to my oh so comfy bed. Craving Ceviche de Camarones. That will probably be the first thing I eat when I get back NY.
My body is very sore right now from working out. I'm feeling lazy, but I must continue!
Until next time... xo