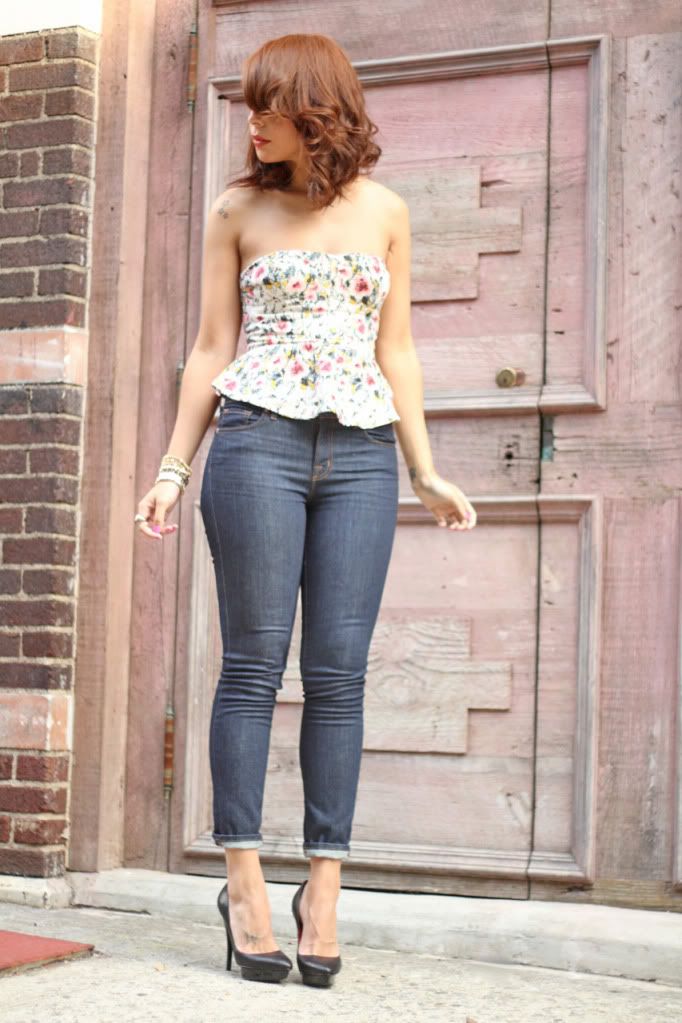 Top- Kimchi Blue, Jeans- J Brand, Shoes-
Charles Jourdan
My roots needed some serious coverage so I sent my niece to buy me my usual hair color #60 Feria by L'oreal. They didn't have it in stock, so instead she bought me #63. Its about three shades lighter than the light brown I had. This one is more reddish copper. I love it! I'll try to keep this one for a while. What do you guys think?

By the way I saw Julianne Moore today and just like Conan she waved and said hi to me too!
I love when celebrities are so sweet and humble.


xo,Delmy