How I spent my 4th of July...

Shot some photos of me before heading to my 4th of July shopping! Wearing my AA denim shirt, Vintage Levi's denim black shorts, Pins & needles straw hat, and Kors white sandals.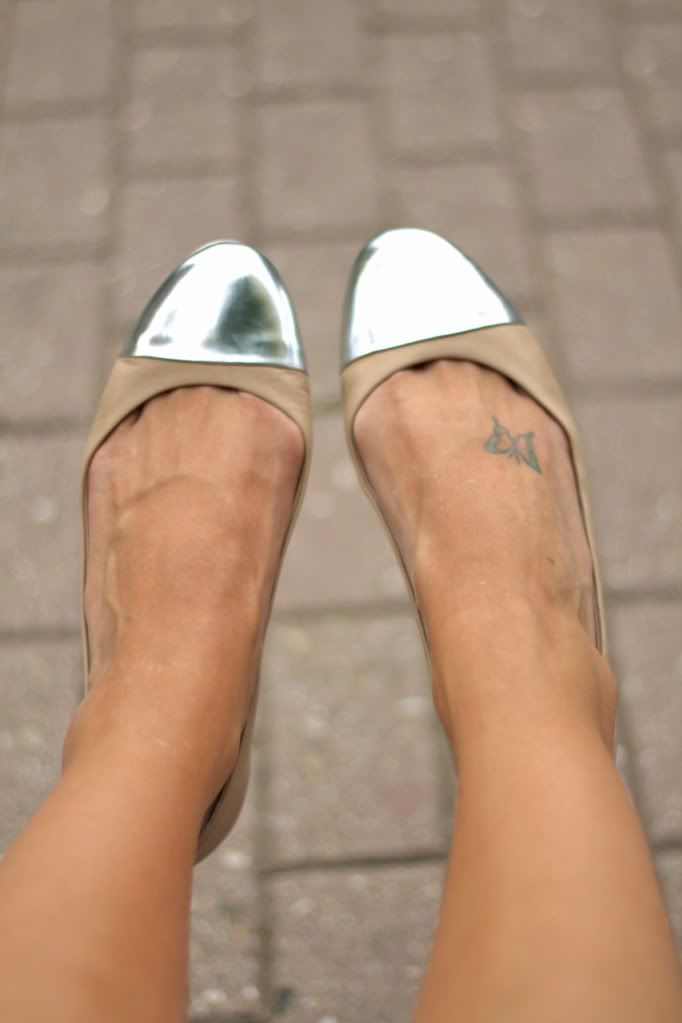 And I scored these
Jil Sander flats
. I was very close to buying a Red patent leather Miu Miu pair, but the fit wasn't right. My search for a Red shoe goes on...
Then headed out to the In-laws for delicious Shish Kabob, fried treats and sweets!

Blew some bubbles with my two nieces Cathy and Aime.
Then met up with some friends to watch the fireworks.
Felt so good to go out and enjoy the day with friends, family and my bf.
Being sick in bed is no fun. But unfortunately the pain is back and I have to drug myself.
Oh yea, I saw Conan O' Brien today! I yelled " Hi Conan" and he looked back and waved!
Definitely best part of my day. Hope everyone had a lovely Independence Day!
xo,Delmy