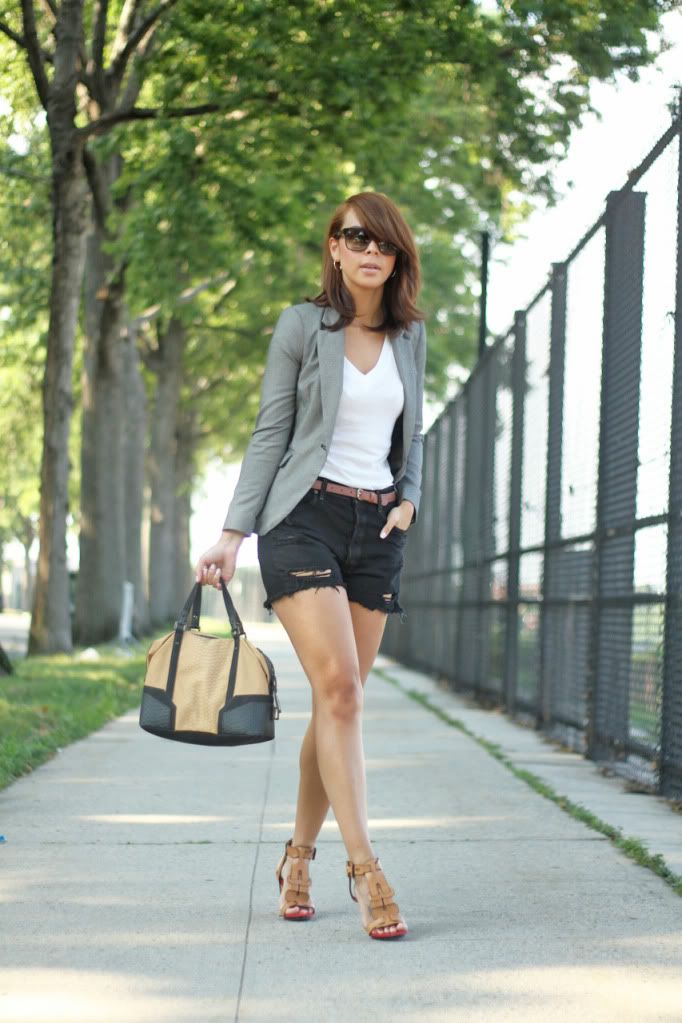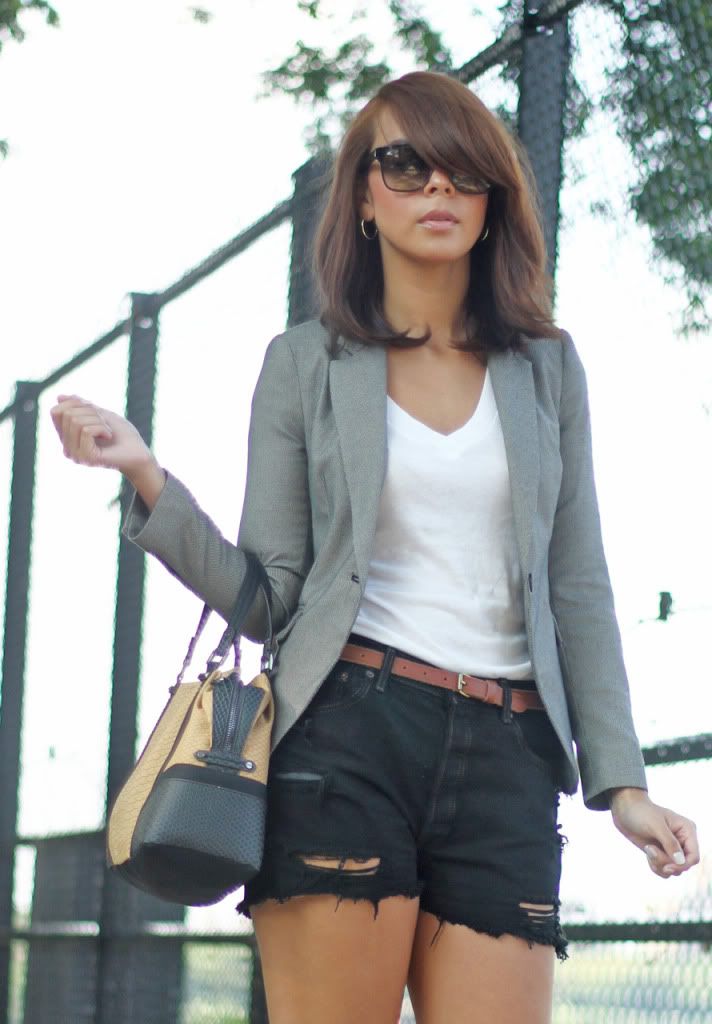 Zara blazer, Levis shorts, Topshop belt,Rachel for Rachel Roy bag, Diane on Furstenberg shoes, Karen Walker sunglasses.
Hello guys! I know it's been a while so I thought I would show you something different, like whats in my bag! This is pretty much what I always carry with me.


My Nars lipgloss in Chelsea Girls, All Black flats and Band-aids because you never know when your shoes will get a little painful. Gum, to keep it minty fresh :-), my Marc by Marc Jacobs wallet, ipad, my Blackberry that can't ever let go and my favorite sunglasses by Karen Walker.
Oh and of course my camera which actually fits in this bag, but I was not able to photograph it.

It's amazing how much this Rachel Roy satchel can hold!

Have a lovely Monday!

xo,Delmy