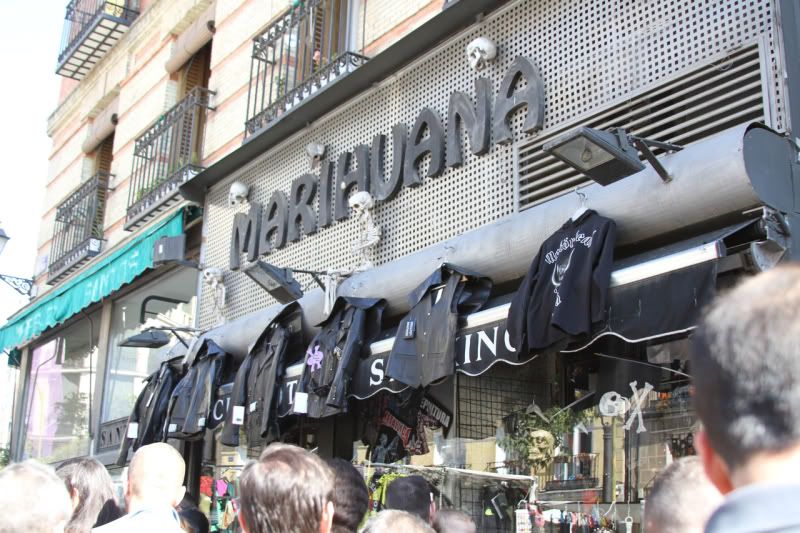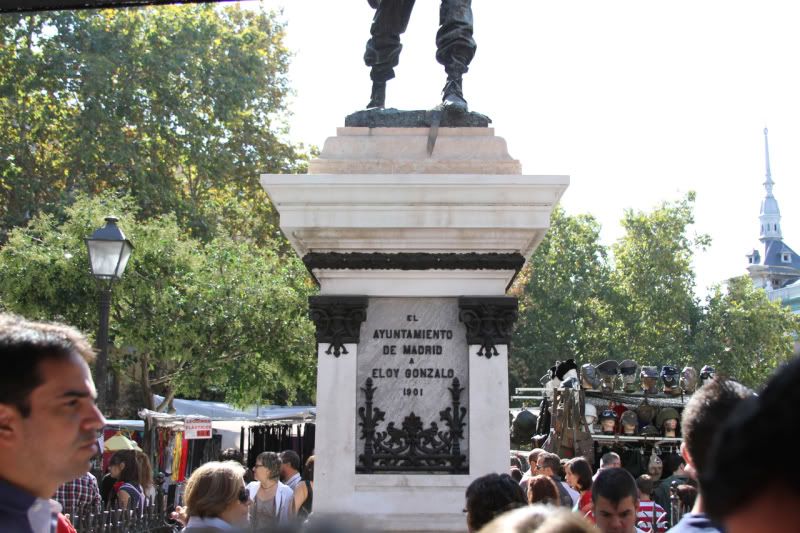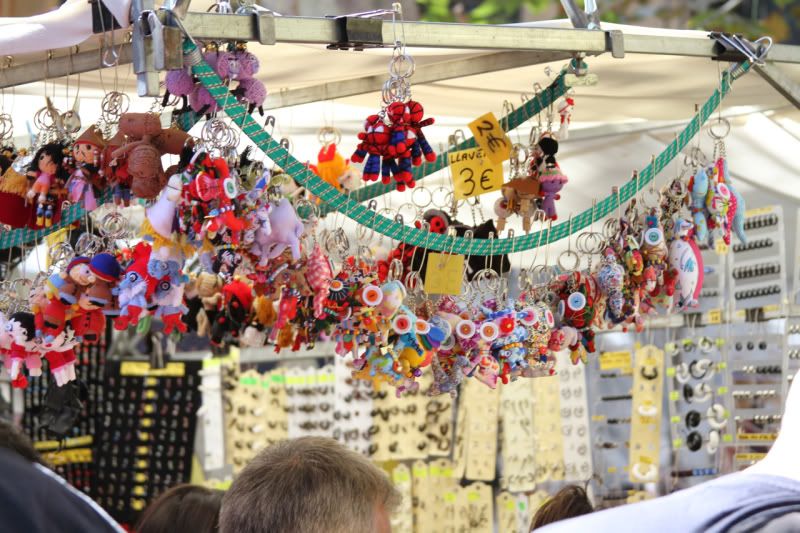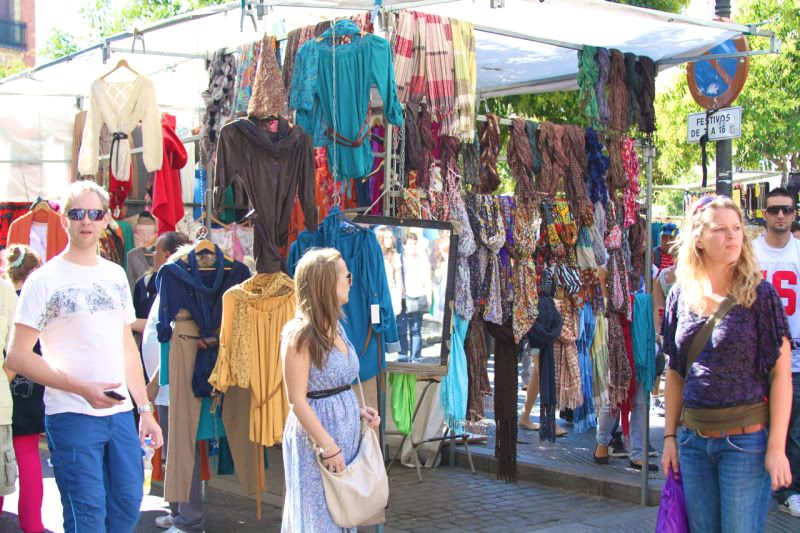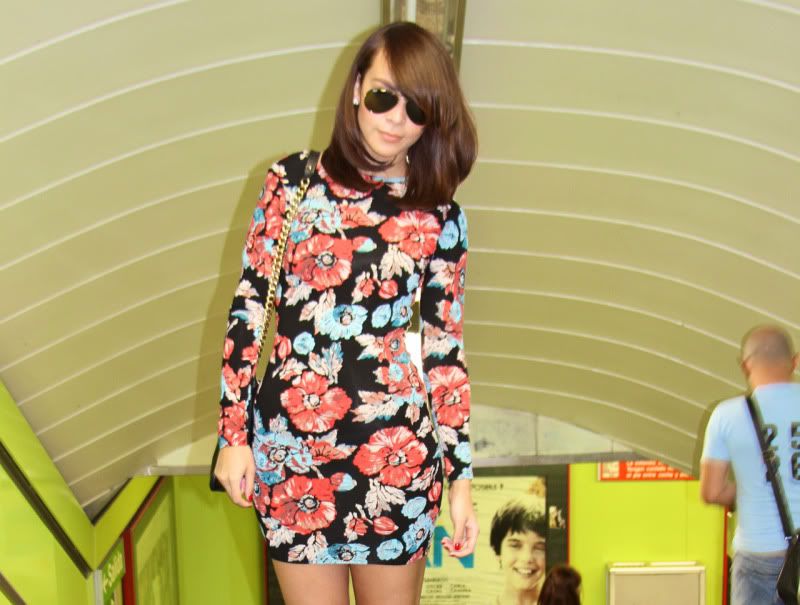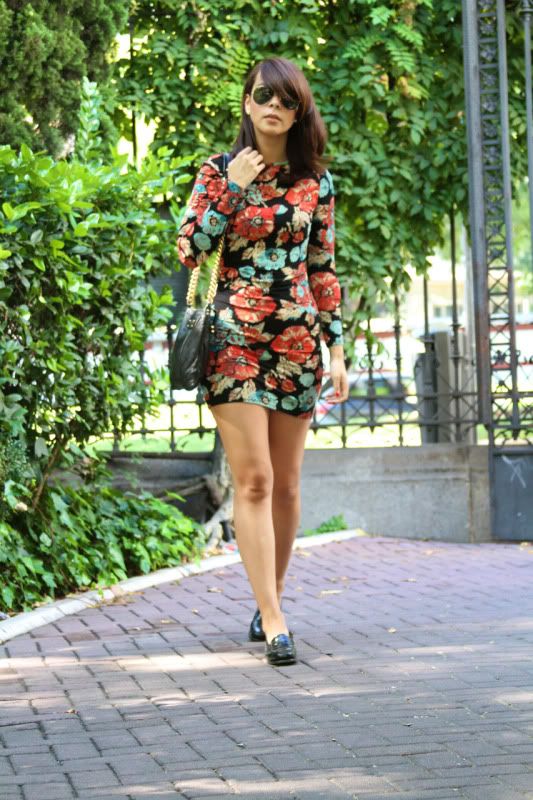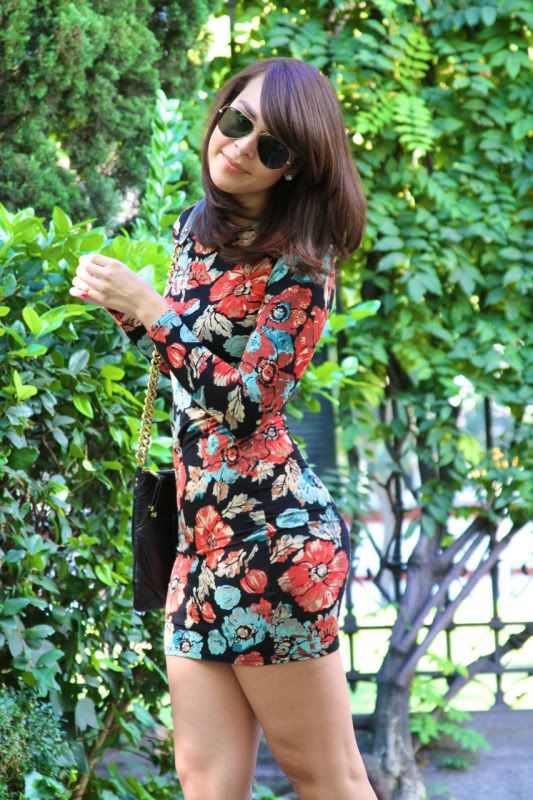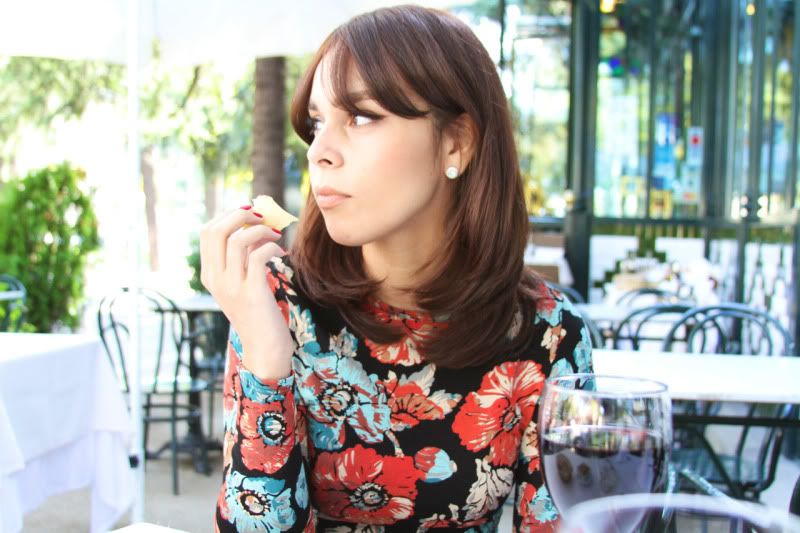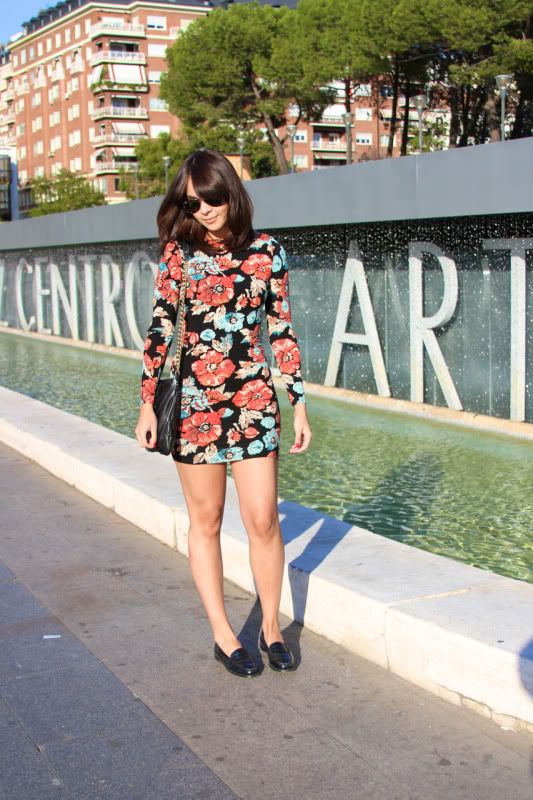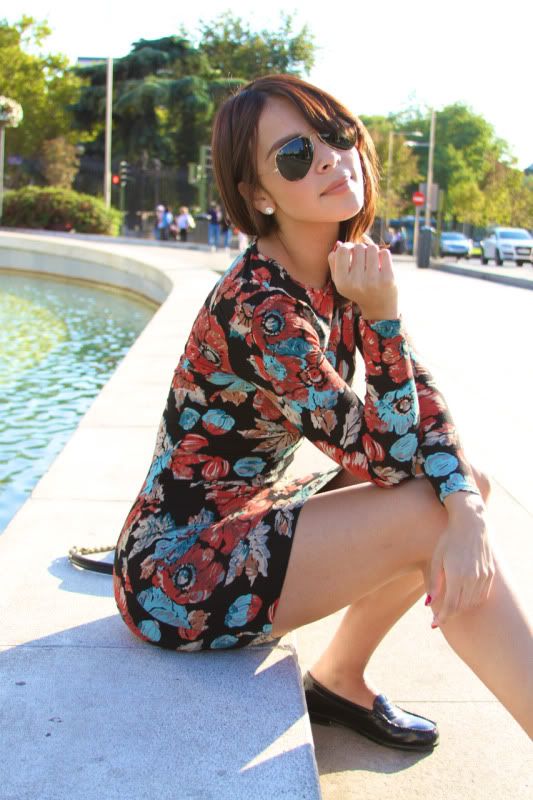 Topshop dress, Bass loafers, Rayban sunnies, Marc Jacobs bag.
So had a pretty good day yesterday, considering I almost got robbed! I was in the metro on my way to the Exhibition of YSL. Talking to my friend when suddenly I felt the zipper of my bag being opened. I checked my bag and it was wide open. I looked back and there the man with his stupid face and his jacket over his arm to cover up what he was doing. I immediately created a scene and scared him off the train. I was furious, scared, and shaky. Could you imagine if this man had stolen my wallet?! I'd be in tears right now. Thank God I caught it and I was able to enjoy the rest of my day.

On a happier note, the YSL Exhibition was AMAZING. Definitely breath taking. Unfortunately they didn't let me photograph his work, but I was able to get a little something. :-)

Also checked out El Rastro flea market, Europe's largest outdoor market in the center of Madrid. Then had a delicious Entrecote a la Parilla con salsa bordalesa at El Espejo. It was so good,
I forgot to take pictures. :-)


Happy Monday!

xo,Delmy