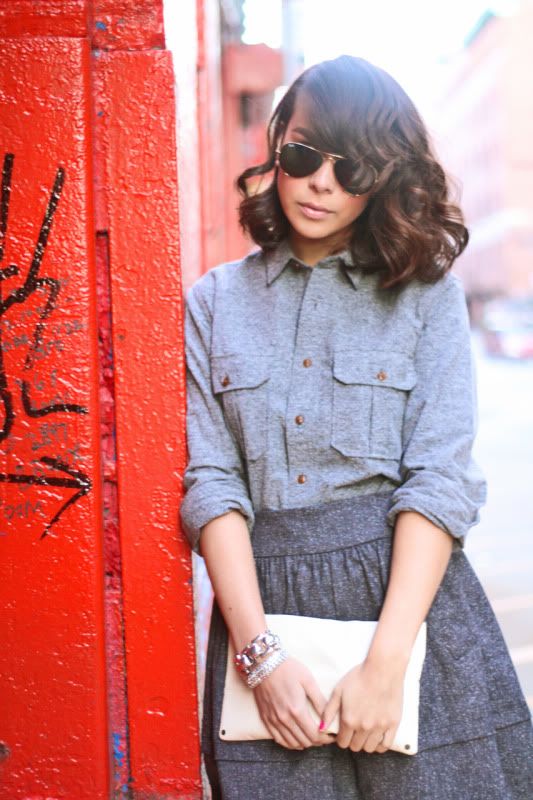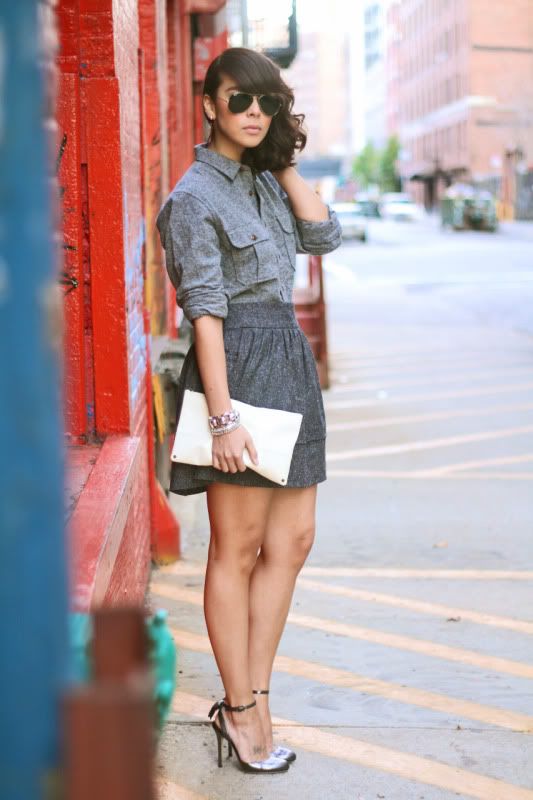 Heller's Cafe men shirt
, aqua skirt, d&g pumps, rayban sunnies,
madewell
clutch.
So after this post, I'll be in flats for a while. Had a pretty bad fall, twisted my ankle and scraped my knee. I'm always hurting myself! Anyway, here's what I wore this past Friday.
Time to have my Mom's chicken soup. Catch you on the next one!
love,Delmy