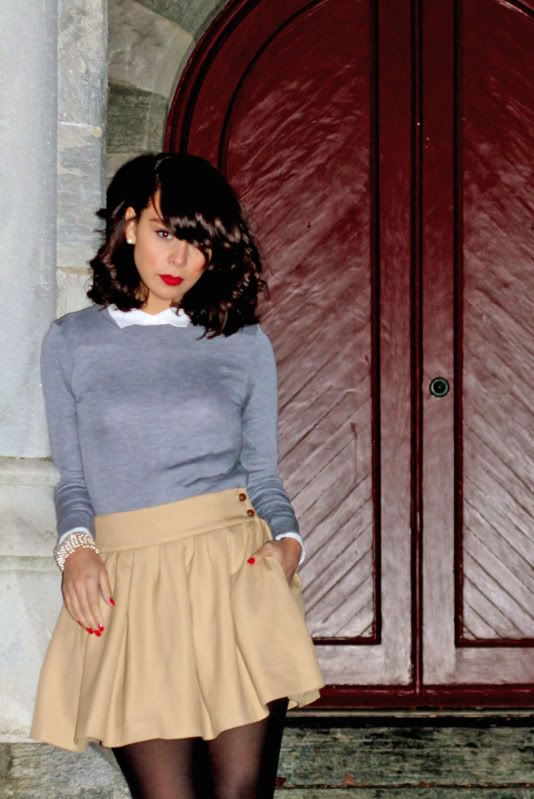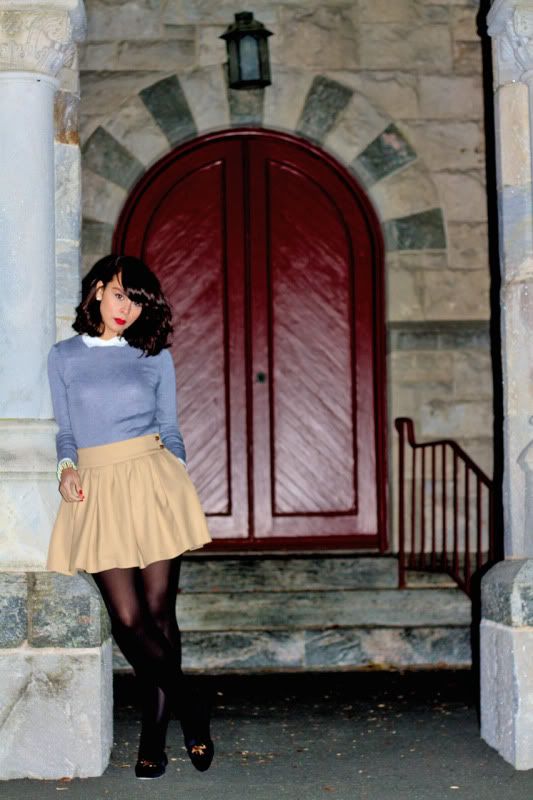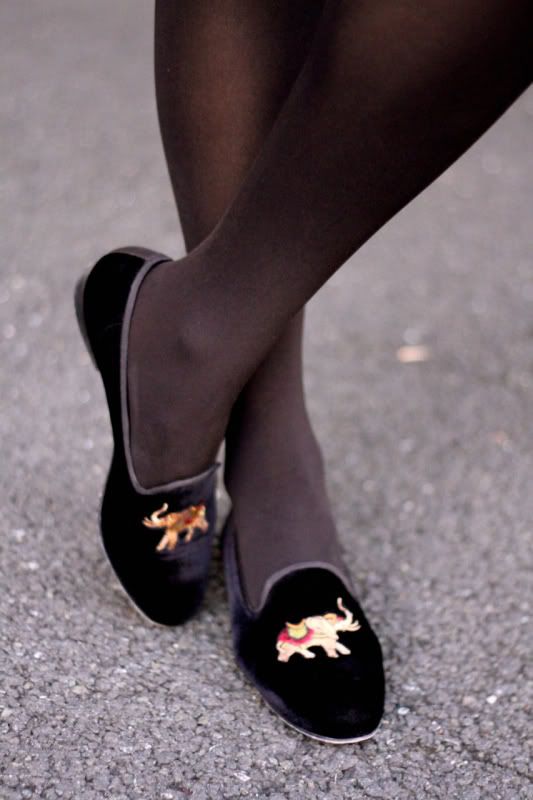 How cute are these Zalos loafers? My friend and I fell in love with the Elephant detail. The other choice was a bulldog, but we heard for some reason that Elephants are good luck. Not sure if its true. Either way we chose the best one. What are your thoughts?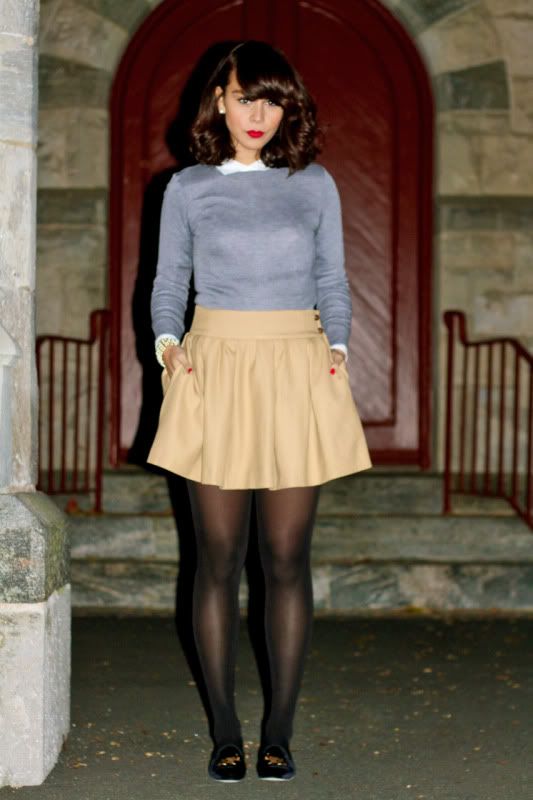 Jcrew shirt and sweater, zara skirt, zalo loafers.

Off to get my beauty sleep. Nighty night.

xo,Delmy