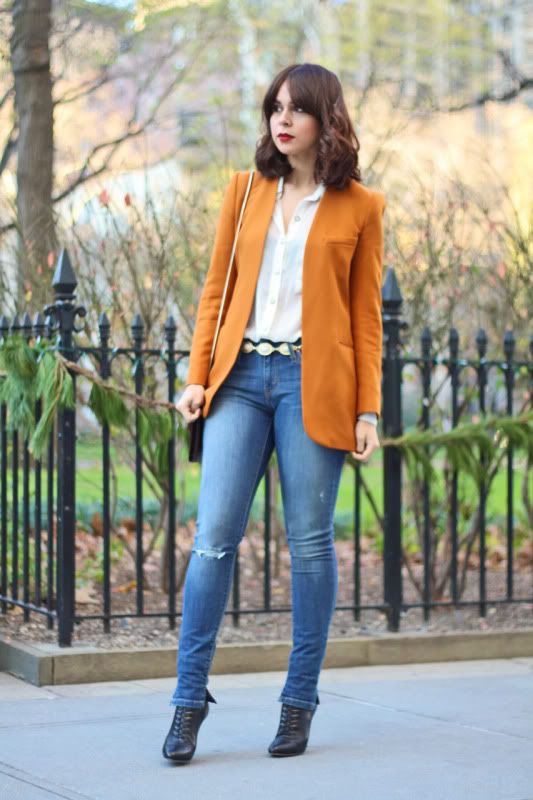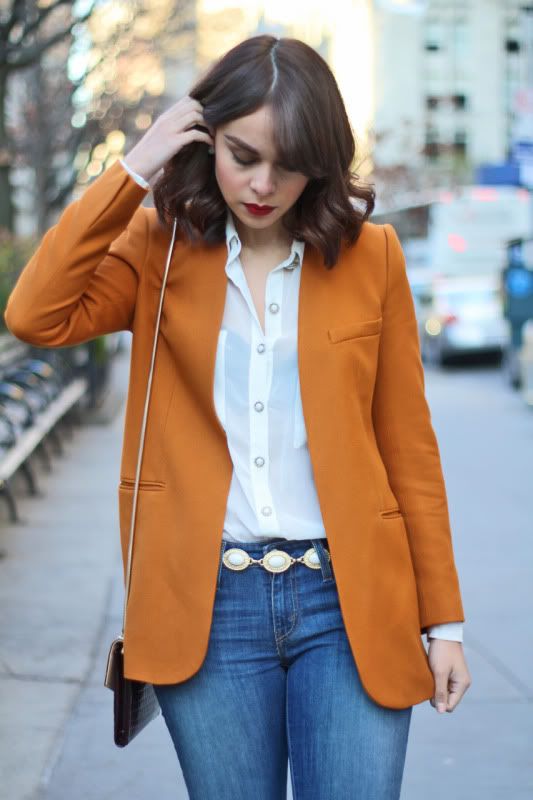 zara jacket, american apparel chiffon blouse with diy buttons, zara belt, levi's jeans, tusk bag, prada booties. Lips: Nars lip pencil in Cruella.
Been running around like a crazy woman buying everyone's Christmas gifts. I don't know about you guys, but I hate it. I find it to be so stressful especially when everything they want is sold out! And of course I always "happen" to sneak in a little something for me. Now that's fun! :-)
Well, I have 10 days to make all the suckers in my life happy. haha. How's your Christmas shopping coming along?

love,Delmy