Wearing a vintage dress that I got in the Summer. I never wore it because I wanted to alter it, but I never got around it.

I read in a magazine florals should only be worn in the Spring/Summer. Get the hell out of here with that! I'm wearing it now and the length of it turned out to be quite perfect for this cold day.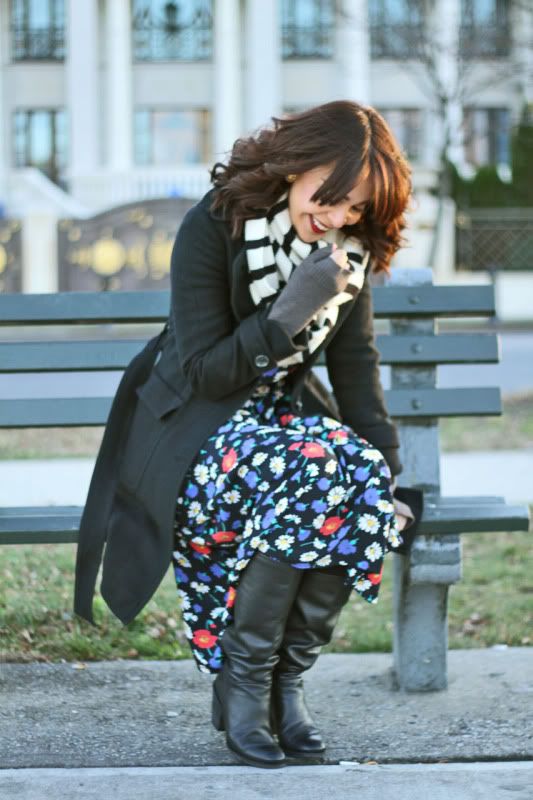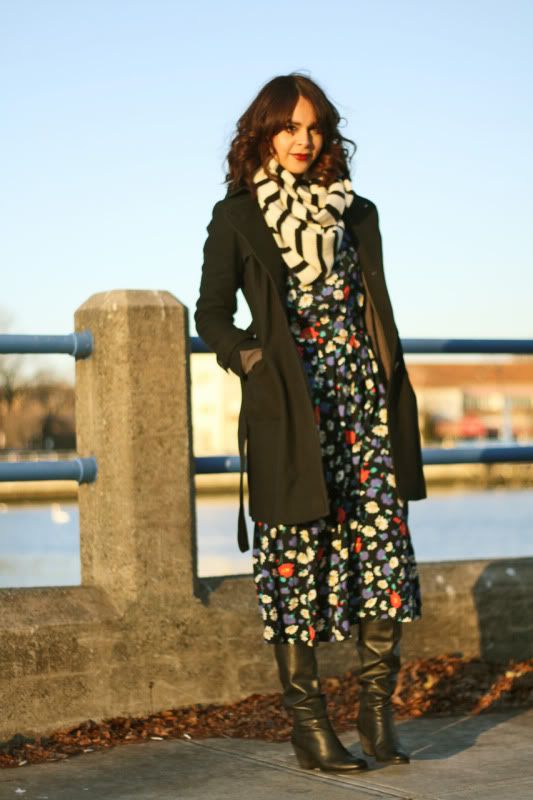 Vintage dress, Dkny coat, J.crew scarf, and Rachel Comey boots.

This is Tess! She was passing by and decided to jump in the photo.

Wishing everyone a wonderful Christmas!
May it be filled with peace, love, and laughter.

love,Delmy