I'm sure you have noticed I've been posting less.
I was having some pretty rough days, but it's all better now.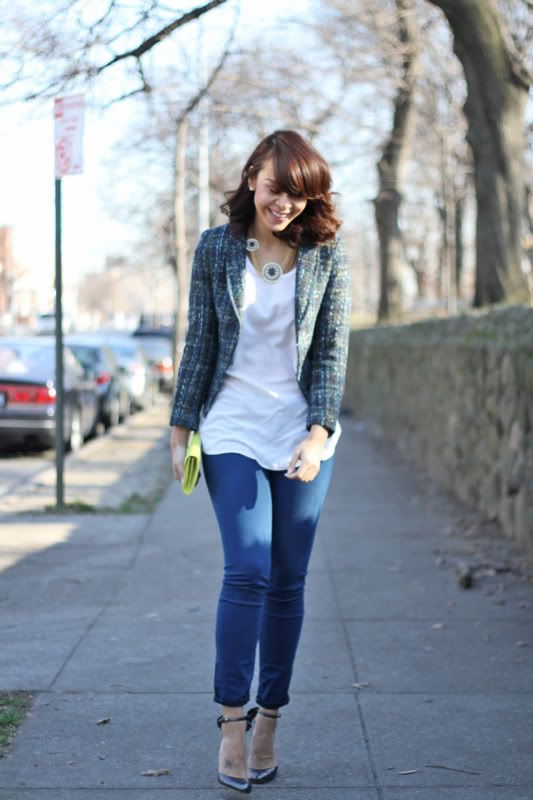 Wore this on Saturday to go eat some Churrasco. Mmmm.
The weather was so beautiful!
Felt like the beginning of Spring. It was perfection.
I am pretty anxious for warm temperatures.
I hate this cold!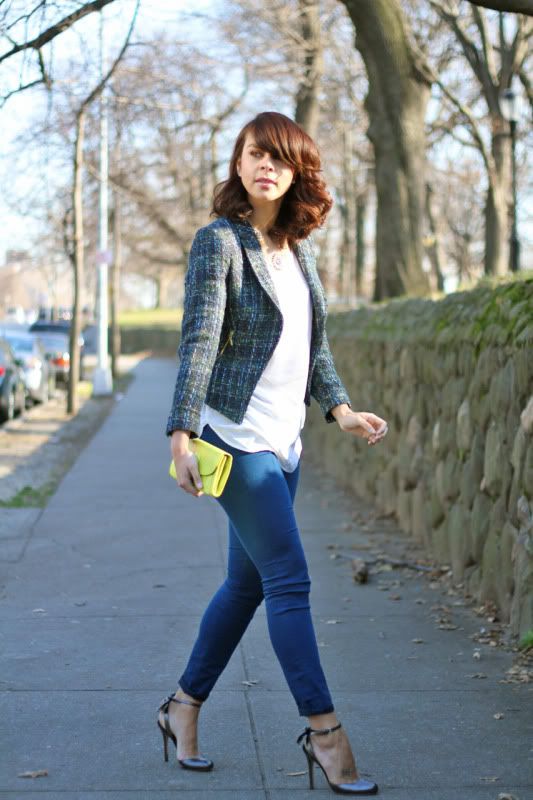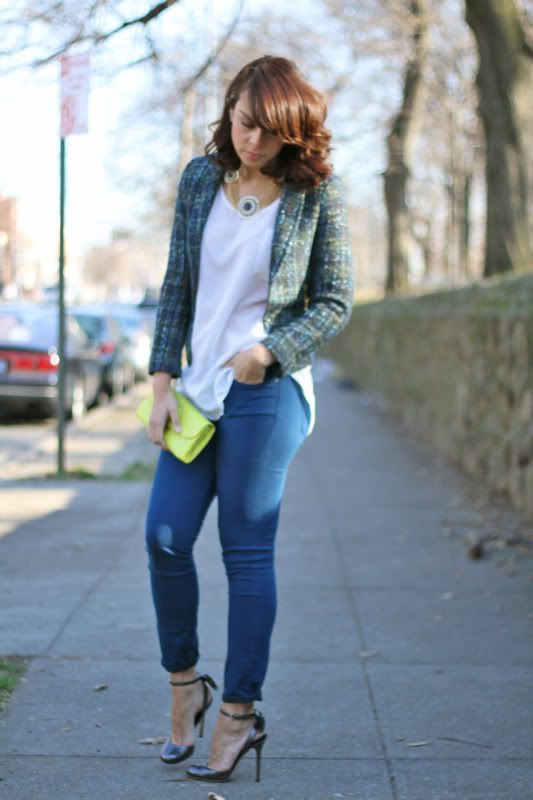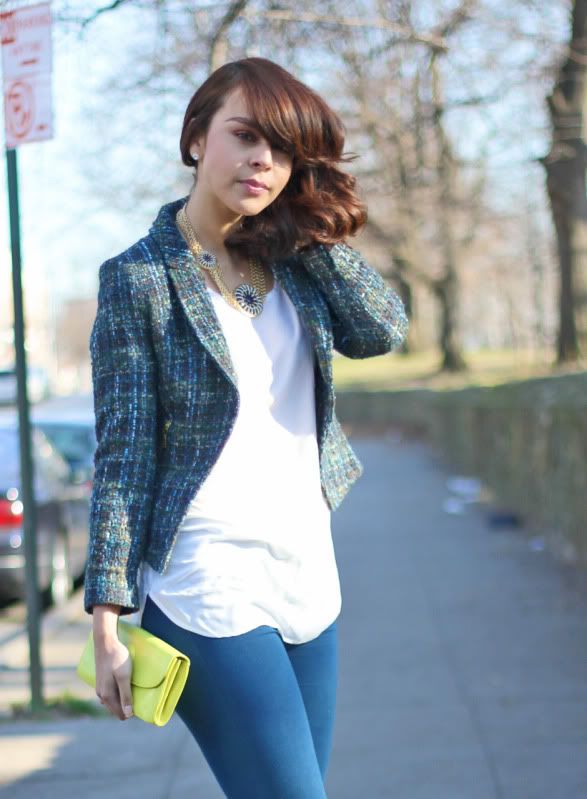 Zara tweed blazer, Gap tee,
Gap
pants, Hobo clutch,
Tuleste Market
necklace, D&G pumps.
Hope everyone enjoyed their weekend!
love,Delmy