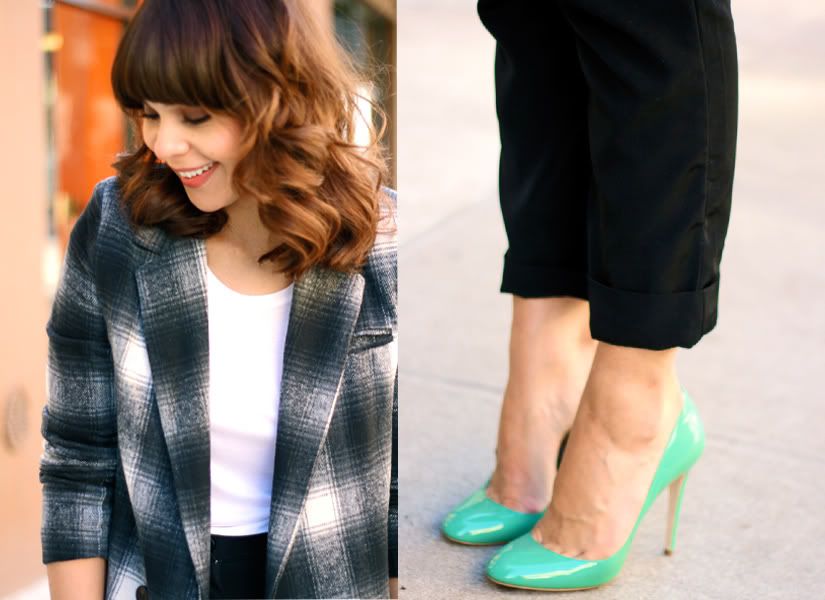 Romwe blazer, American Apparel pants, Miu Miu pumps, J.crew bracelet.
Wore my new Miu Miu pumps to enjoy the beautiful weather!


I received some emails from my readers wondering why I don't ever write in Spanish.
There's really no reason why I don't, but I will try my best from now on to make all of you happy!
On that note if there's anything you would like to see more of just let me know! I appreciate all the love and support.
A partir de hoy tratare de escribir en Español.
Si hay algo que alguno de ustedes les gustaria ver mas, nada mas hagamelo saber!
Estoy abierta a sugerencias.
Les aprecio todo el amor y el apoyo.
xo, Delmy