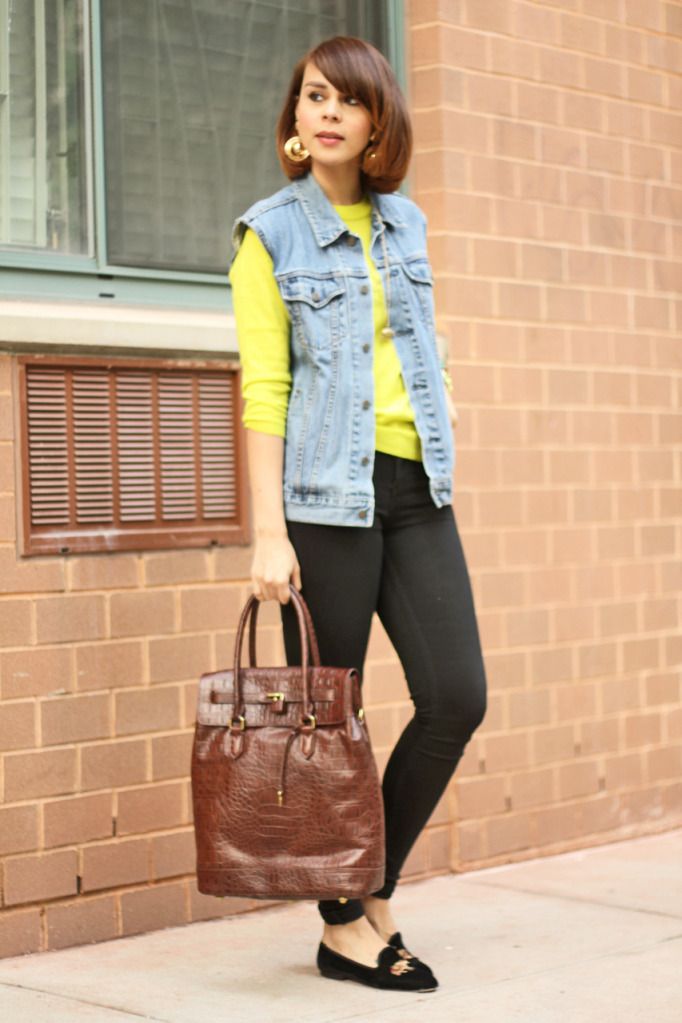 Gap denim jacket deconstructed into a vest(
Levis vest here
), Jcrew neon sweater, Topshop jeans,
Asos earrings
, J.crew and fossil bracelets,
Ben Minkoff bag
, Zalo loafers
This past Wednesday was the Rebecca Minkoff sample sale. (I think it's still going on) Of course I had to check it out. I was so overwhelmed with all the beautiful bags. I had about 6 bags hanging on my arms, but I ended up with this bag for men by Ben Minkoff. I love the shape, the color, the texture, and especially the fact that I can fit so much in it. That's always a plus.
Did you go to the RM sample sale? What did you get?

xo, Delmy