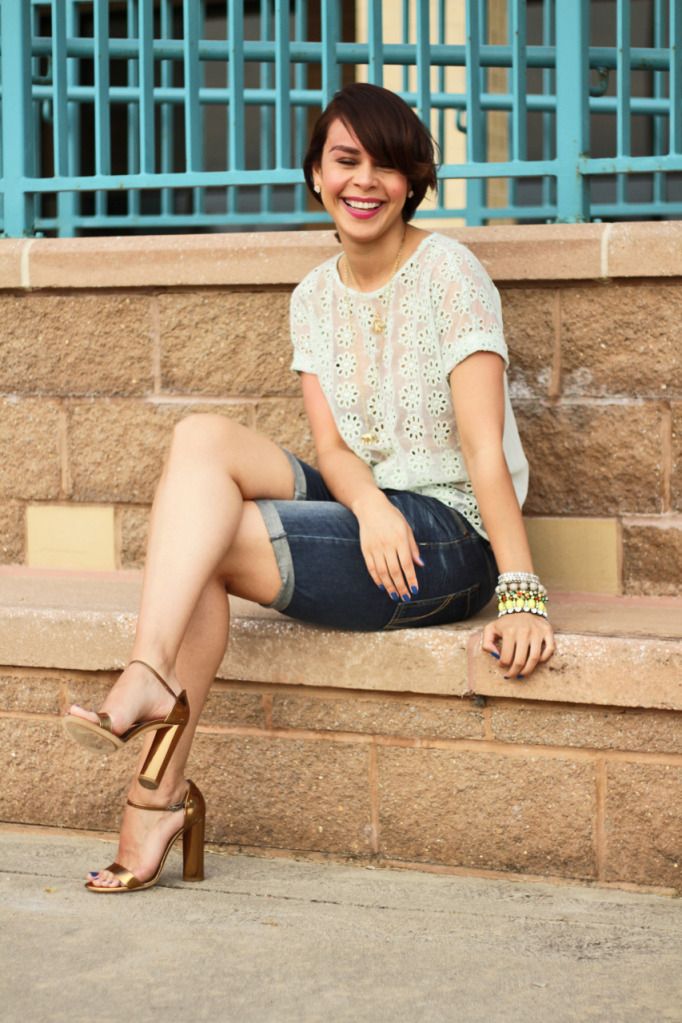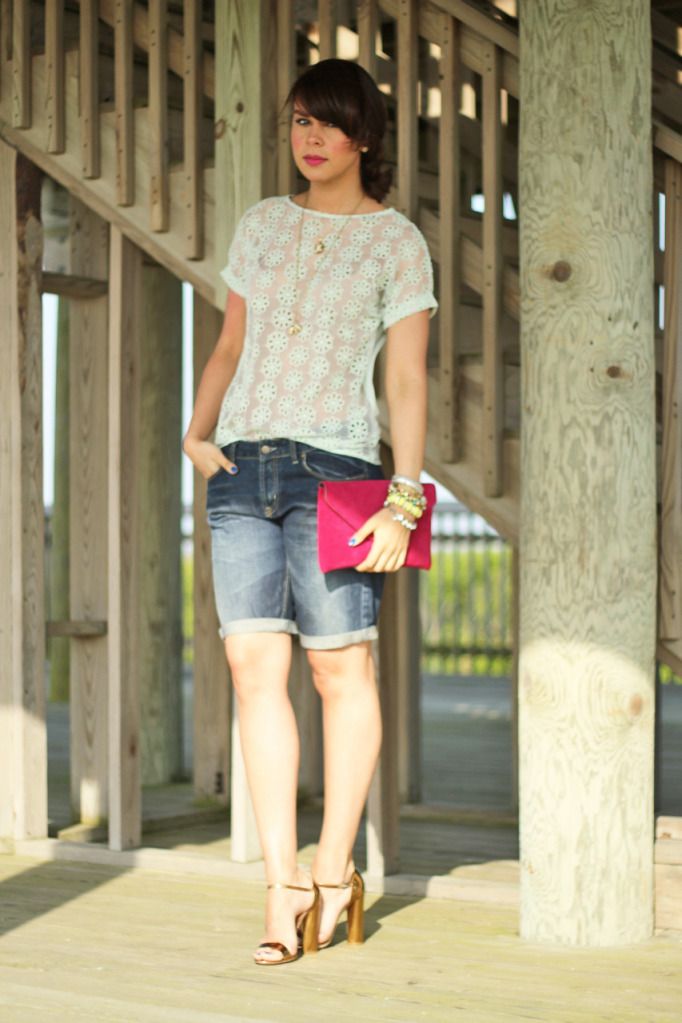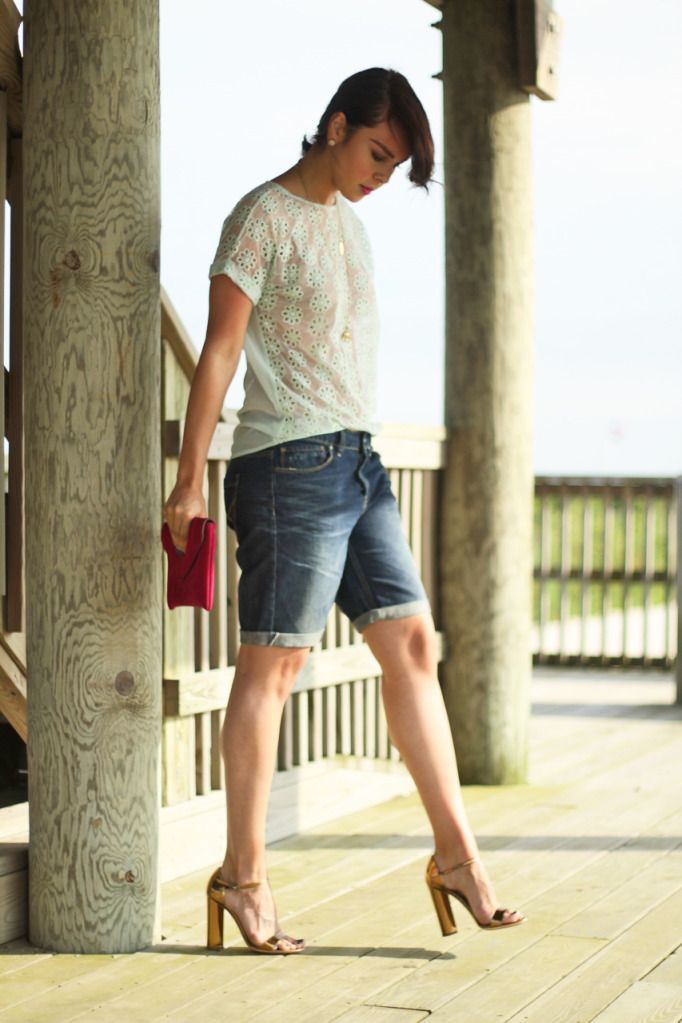 Wearing: Zara top, Topshop shorts, J.crew clutch, Marc Jacobs sandals, Jcrew and Vanessa Mooney bracelets, Nail polish- L'oreal in Jet set to Paris.
Another outfit I wore while in AC with my squeeze. Yep that's what I call him. Anyway, ended up with my hair up since it was very windy.
I'm off to find something light to wear. It's 98 degrees! AHH!

Este es otro conjunto que use mientras la pase en Atlantic City.
Termine con mi cabello recogido ya que estaba muy ventoso.
Bueno, los dejo para ir a buscar algo comodo para ponerme. Esta a 98 grados y no soy fanatica de este clima!

xo, Delmy