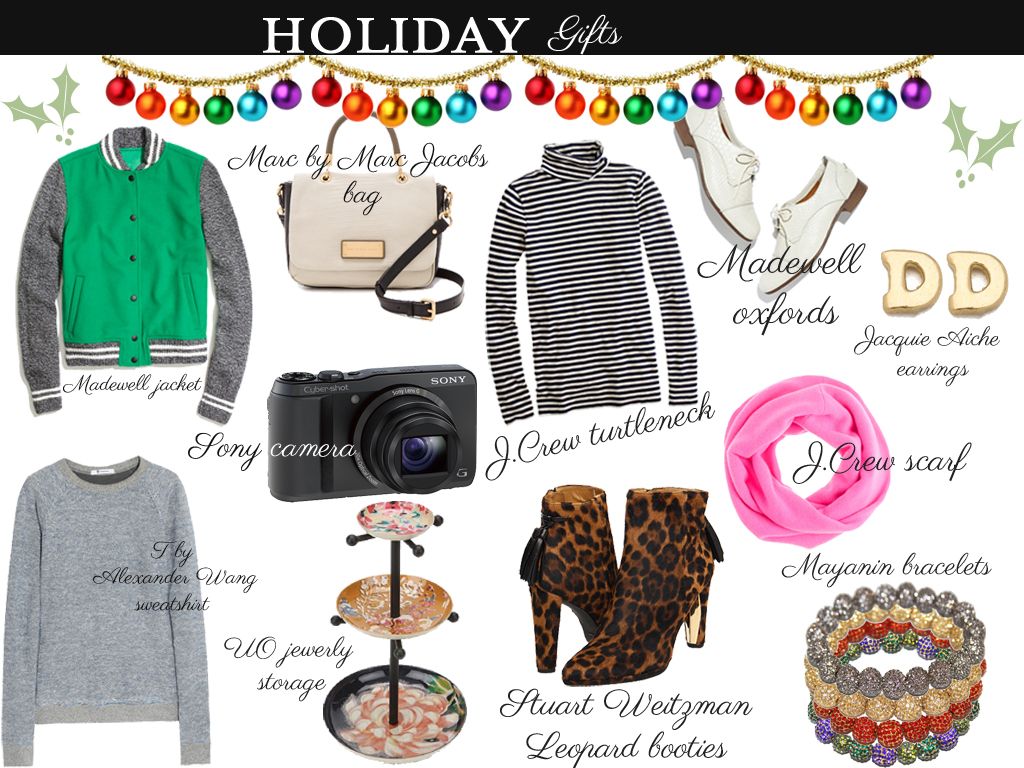 It's time for some Holiday shopping!
There's more to come, but for now enjoy my favorite picks!
Madewell jacket
- Love the bright Green on this varsity jacket. Would look cool with a pair of boyfriend jeans.
Marc by Marc Jacobs bag
- Now that it's cold I like to keep my hands in my coat pockets and tote bags don't allow me to do that. This colorblock crossbody bag will allow me to keep my hands warm while making a statement.
J.Crew turtleneck
- I love turtlenecks and and I love stripes so this equals a must have.
Madewell oxfords
- White pumps seem to a hit this season, but I am diggin' these white oxfords. Plus they have a cool snake print!
J.Crew scarf
- Love bright colored scarves! A little fun accessory to the boring peacoat.
Mayanin bracelets
- Perfect stocking stuffer. Pretty colorful jewels by yours truly, Delmy Rivera.
xo, Delmy