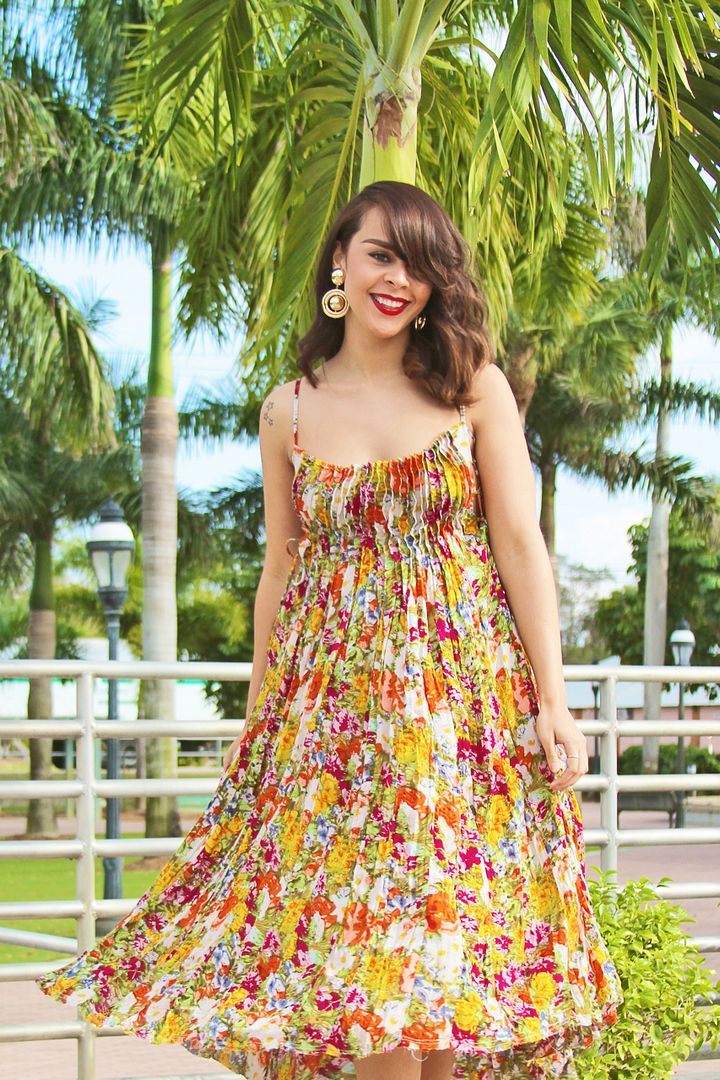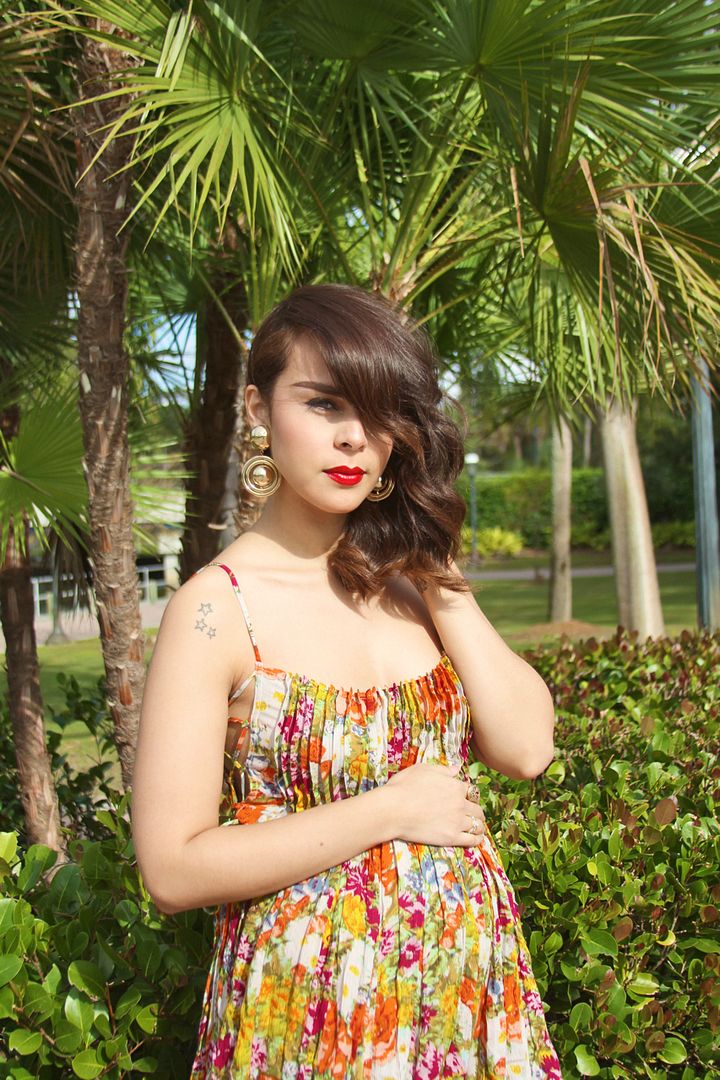 I have been lucky enough not to experience nausea throughout my first trimester. Now it's my second trimester and I have a damn cough & cold. It's been four days and I have not been able to sleep. Yea, I know when the baby comes I won't be able to get much sleep, but at least I won't be in pain. Anyway, here's to hoping to I feel better soon.
And thanks to my boo for getting me this pretty floral Free People dress.
It was perfect for Florida weather.
xo, Delmy