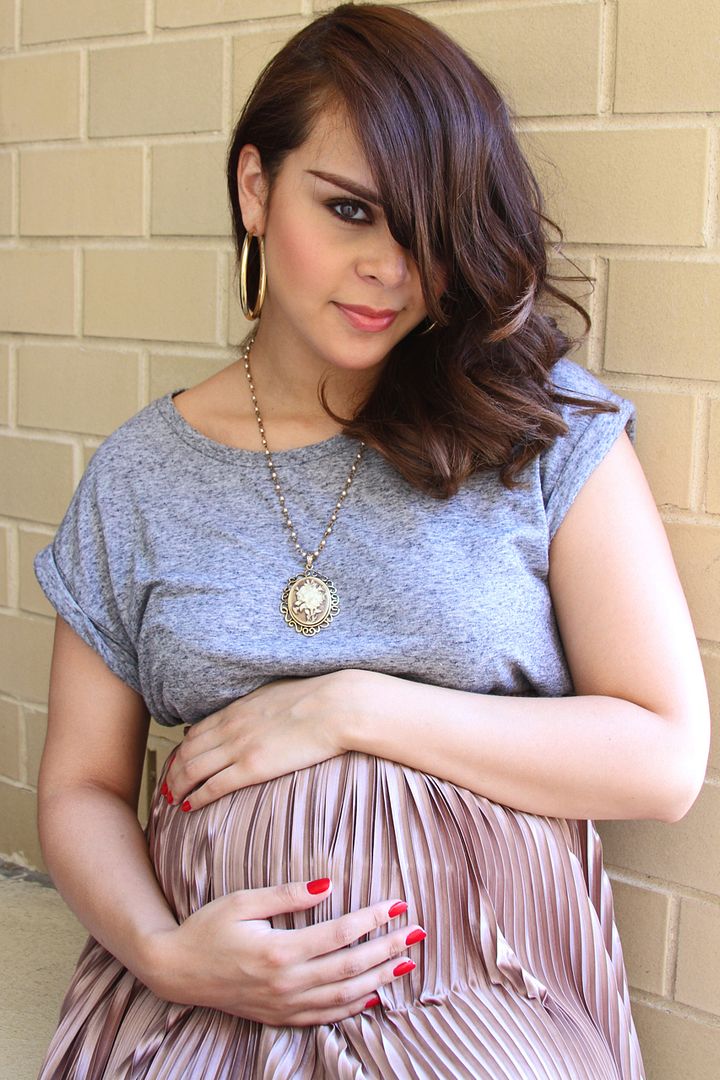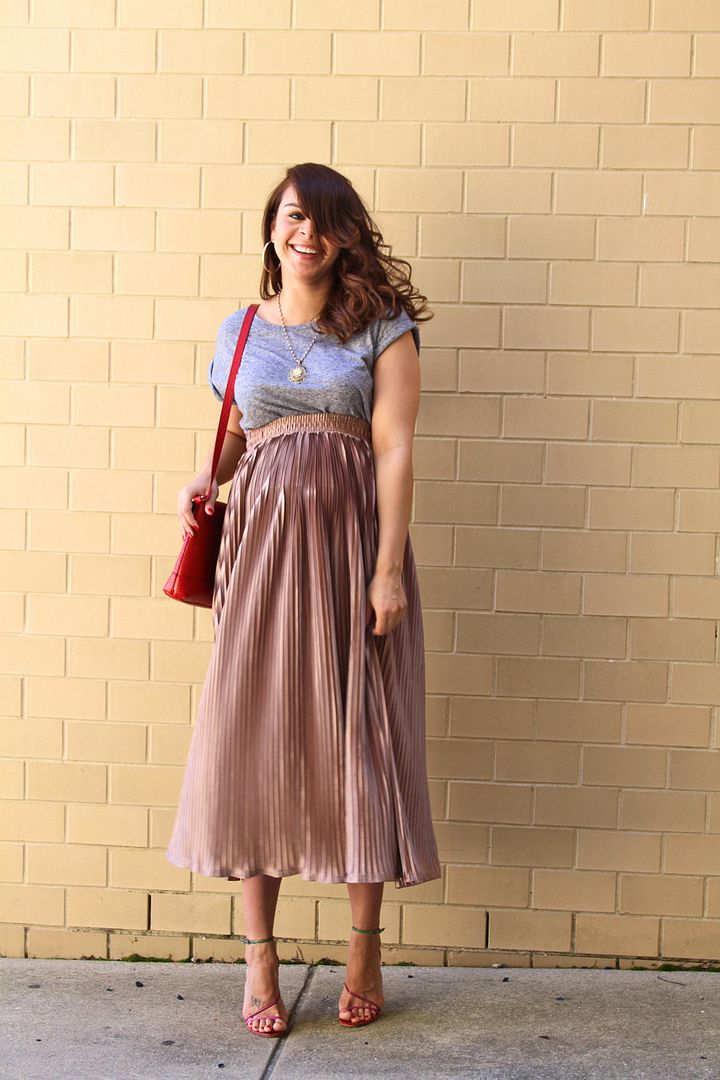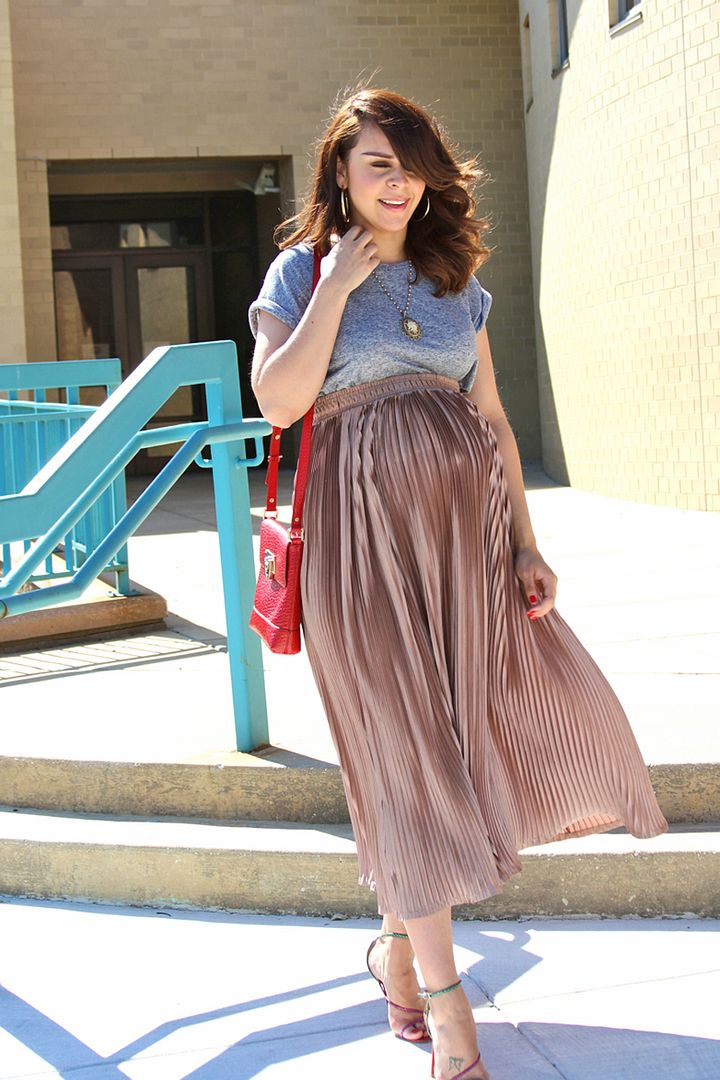 Wearing: Topshop tee | Cameo necklace | American Apparel skirt |
B Atwood sandals
(On Sale now!) | DKNY bag
So here I am at 29 weeks, just getting bigger and bigger. Yesterday I went to my usual check up and they measured my tummy and said everything was perfect. I thought I was actually bigger. I feel huge. My thighs are enormous and my butt, well lets just say it's 29 weeks as well. But I'm not complaining, YET. I just want my little man in my arms.
And thank goodness for this elastic waistband on this skirt. Just another way to wear skirts and stay comfortable. Hmm, maybe I should get some elastic waistband mom jeans... Just Kidding!
Enjoy the heat wave!
xo, Delmy