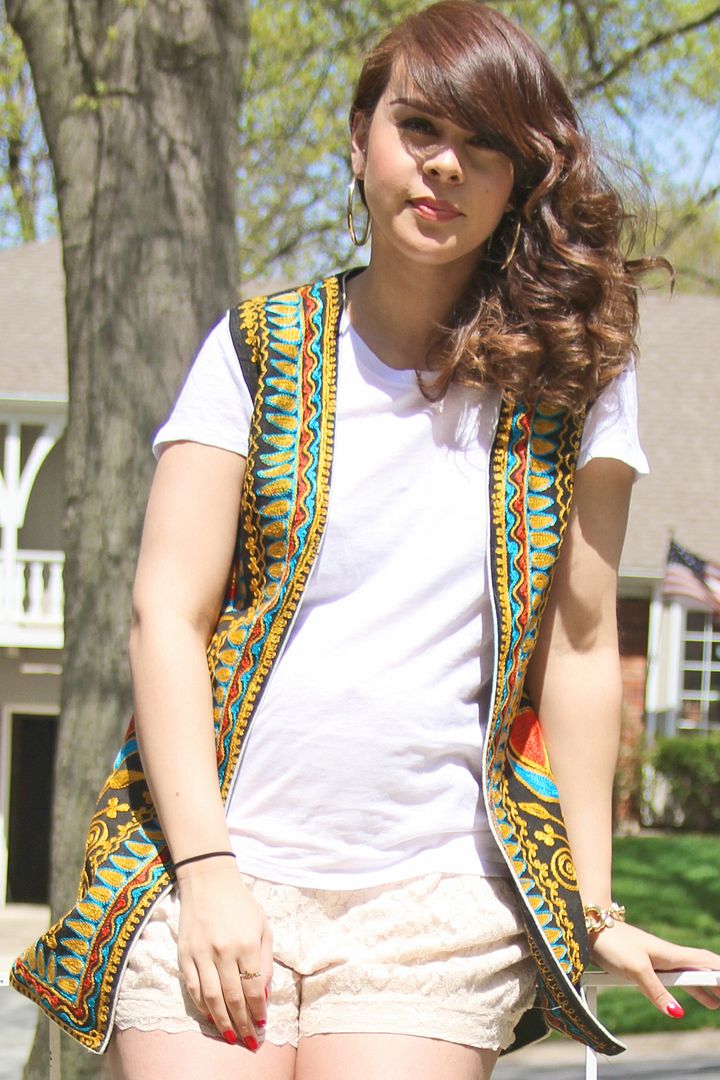 Wearing: Vintage vest | J. Crew tee | H&M shorts | Marc Jacobs sandals
Quick post before I go home and spend time with my parents.
These photos were taken in KC, the weather was beautiful and I was so glad to wear shorts.
This NY weather is just not cooperating.
So next week I go into my third trimester. Very excited, but also scared of what other symptoms will be creeping up. I just started feeling a lot better. Heartburn is pretty much the only thing I really hate now. But I guess I'll just wait. Don't really have a choice anyway haha
Enjoy your weekend loves!
xo, Delmy