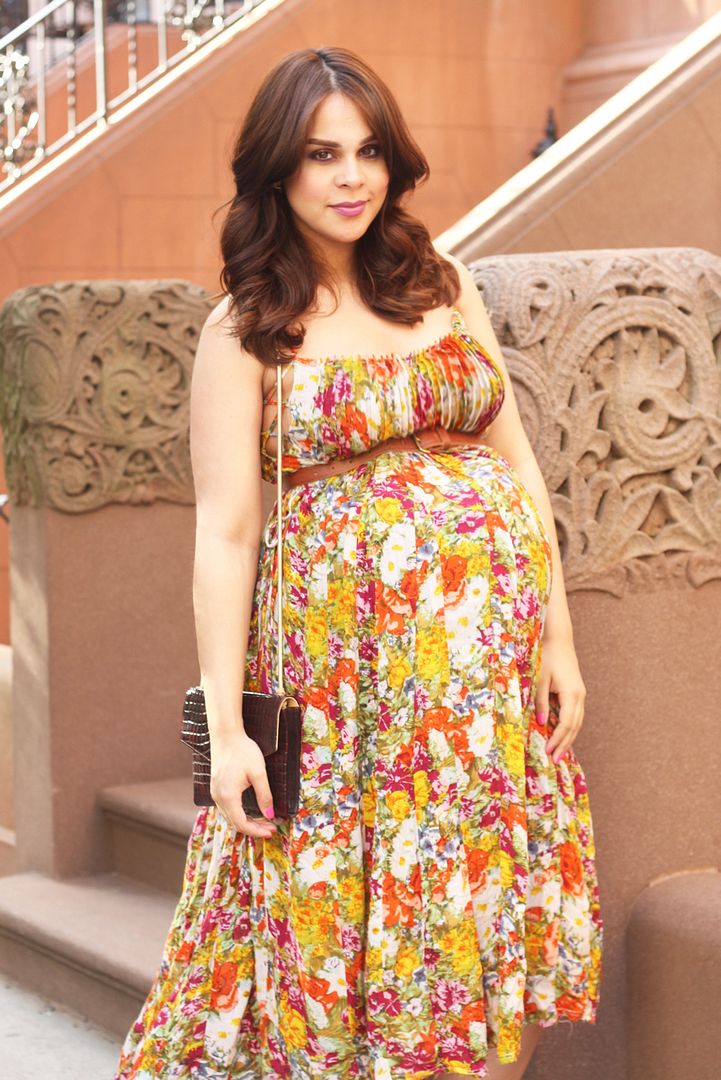 Wearing:
Free people dress
| Tusk bag (
DVF
bag here and
Asos
bag here)
Wore this dress when I was about 12 weeks pregnant in Florida. (
check out the post here
) And now I am wearing it again. One, because I love it and two because I am running out of clothes to wear! My belly is so big and I can barely find anything that fits. People keep telling me that I am going to miss my belly, but hell to the no, I am not! If this offends any pregnant women, my apologies. But I am over it. I just want my baby in my arms. August 15th is my due date, so hopefully I'll get lucky by then. Wish me luck!
xo, Delmy