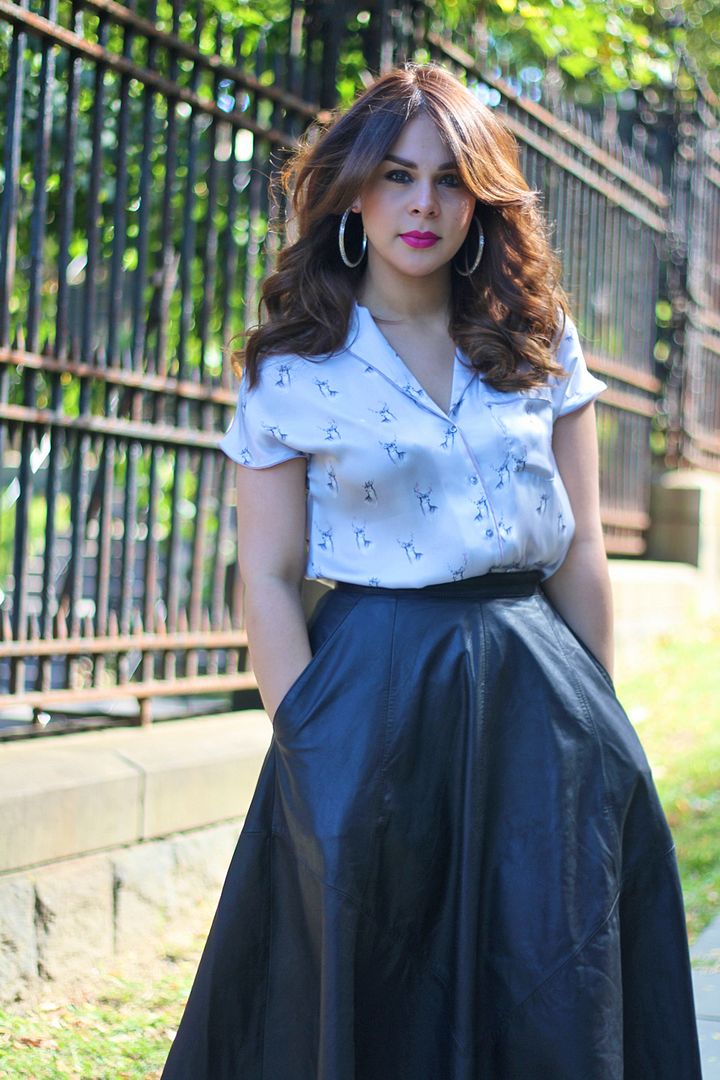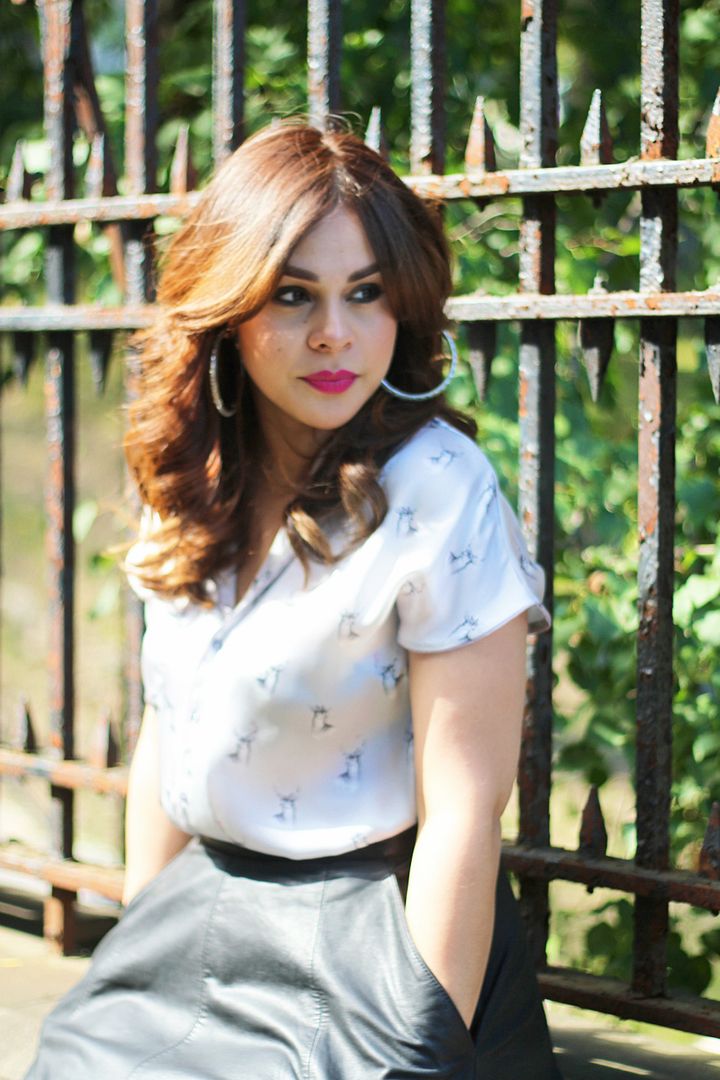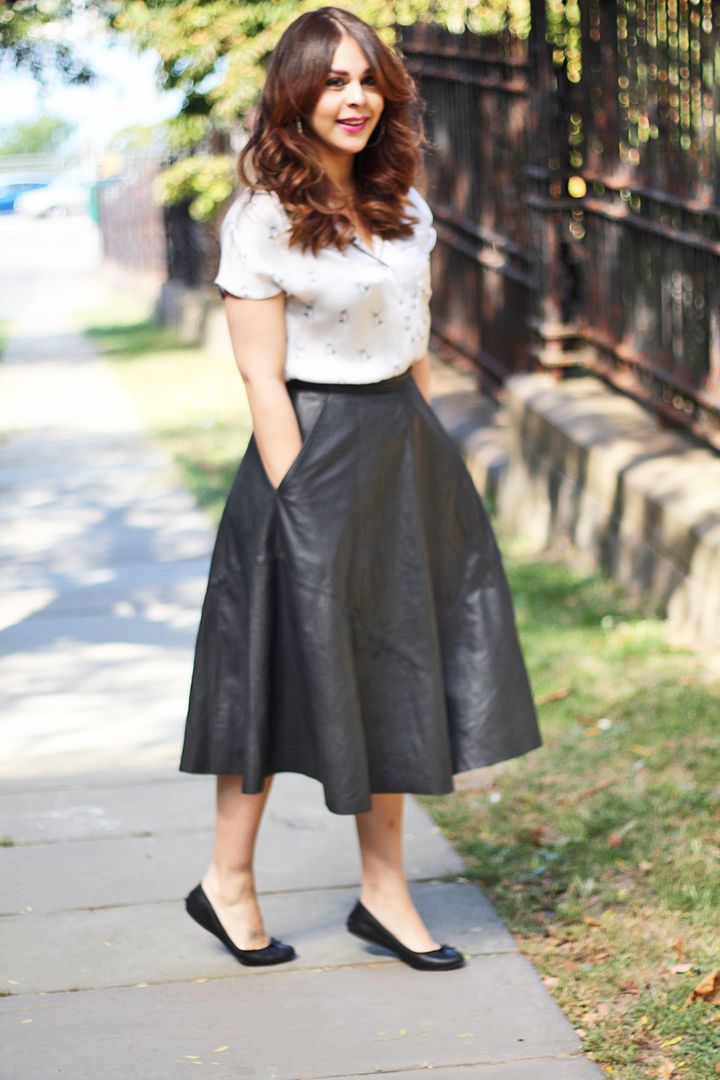 Wearing: Zara top | vintage skirt | J.crew ballet flats
Gavin got his shots and he's been fussy and crying all day. Meaning we didn't get any sleep at all.
So here's a quick post of me wearing my vintage leather skirt again. It's my new favorite skirt, so you'll be seeing a lot of it.
Gonna try and squeeze in a nap now.
xo, Delmy