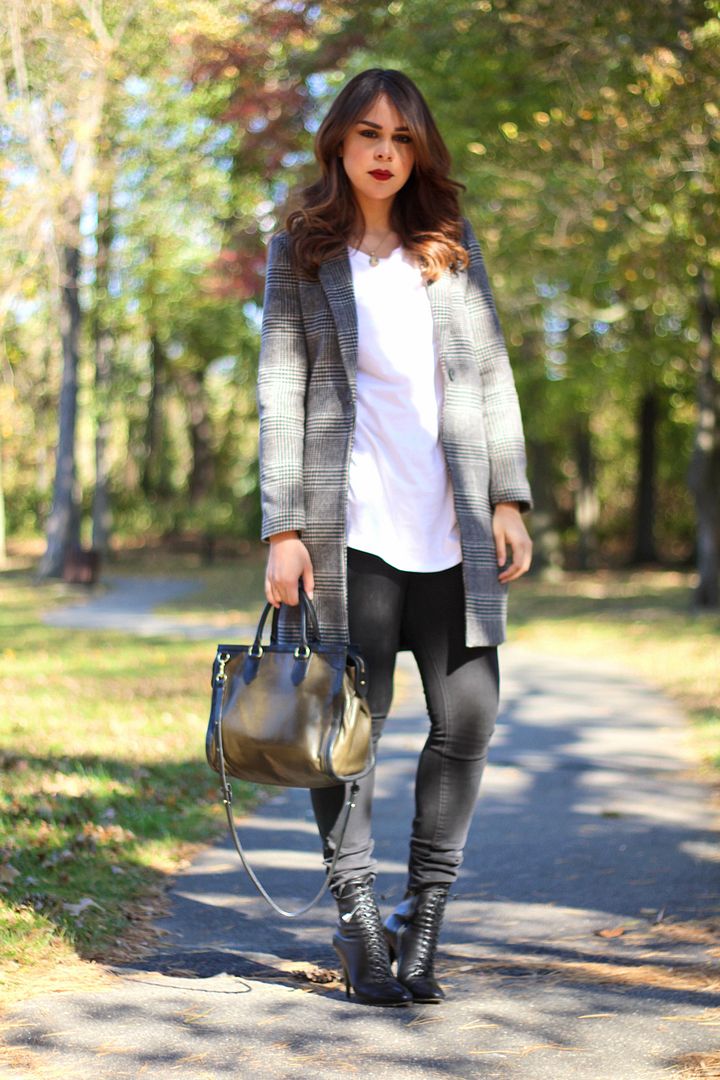 Wearing: Zara coat | AE jeans | Steven Alan bag | Prada booties
Life with Gavin has been hectic, exhausting, but fun. Every time he smiles at me, everything changes.
I'm obsessed with him. If you follow me on Instagram you've probably noticed he has taken over my account.
Right now he is taking a nap, so I am squeezing in a quick post of what I wore last weekend.
Well, seems like I spoke too soon. Gavin just woke up. Toodles!
xo, Delmy