Have you ever wanted an item so bad that you go nuts searching for it site after site? I know, It's really annoying. I do that all the time and sometimes I get lucky, sometimes its not worth the price, and sometimes its sold out.
This is where
Worth It
comes in. It's a new website that allows you to search for, lets say Valentino Rockstud pumps. We all know those are pretty pricey, but with
Worth It
, you can tag them to your account and name the price that you think it's worth paying. And the best part is not only will they track them on the site you found them but on other retailers as well. So all you have to do it find, tag, wait for that "
Worth it
" price and shop!
Here's a few things that I want in my closet...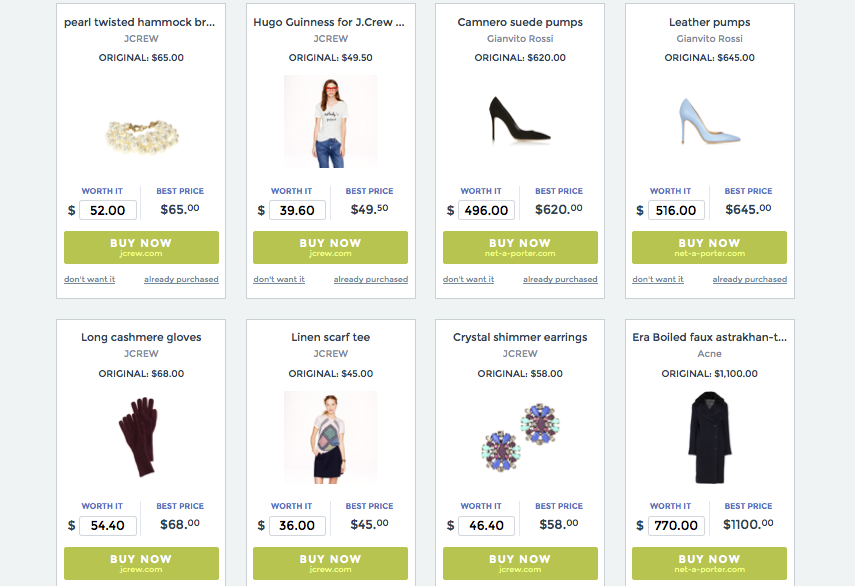 I tagged them to my dashboard and added my "worth it" price. Now I just wait! That simple.
This is gonna save me so much time. Totally "Worth it". ;-)
xo, Delmy