Since the weather has gotten a little warm I've started taking walks to the park with Gavin. It's relaxing, it wakes me up from my sleepless nights, plus Gavin loves it. I always wear sneakers to take my walks, I'd be a fool to wear heels.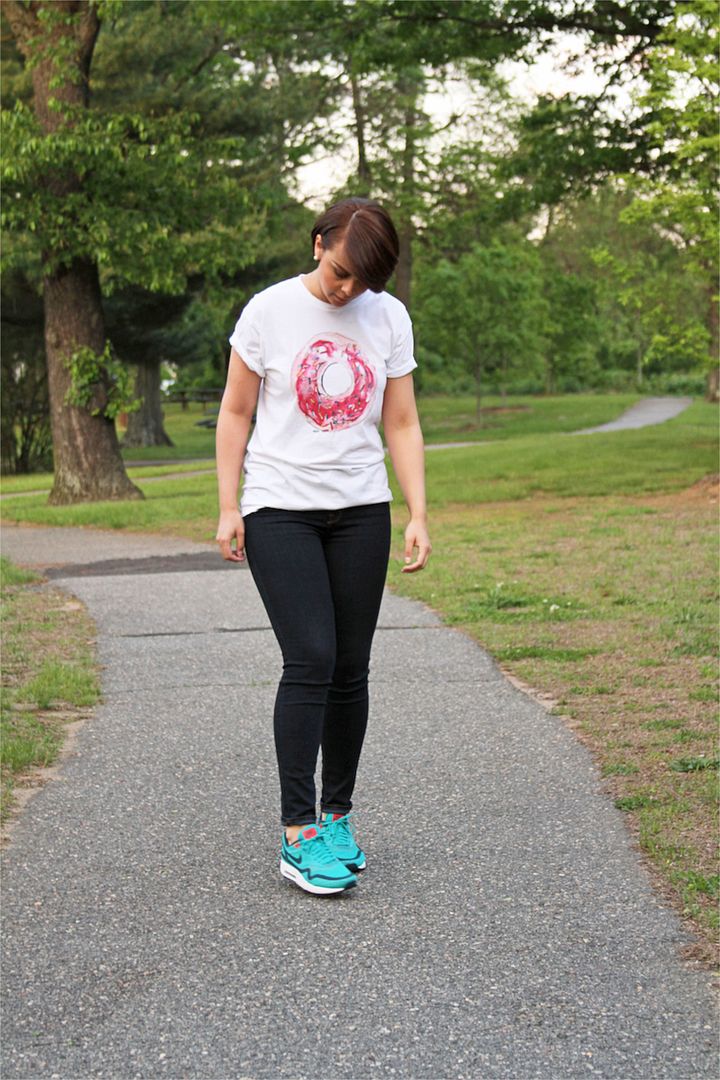 So what better time to wear my new kicks I got from
JD Sports
. I normally wouldn't do such a bright color in sneakers, but I love these and Airmax 1 is one of my favorite sneakers, In fact it was my first pair of Nike's.