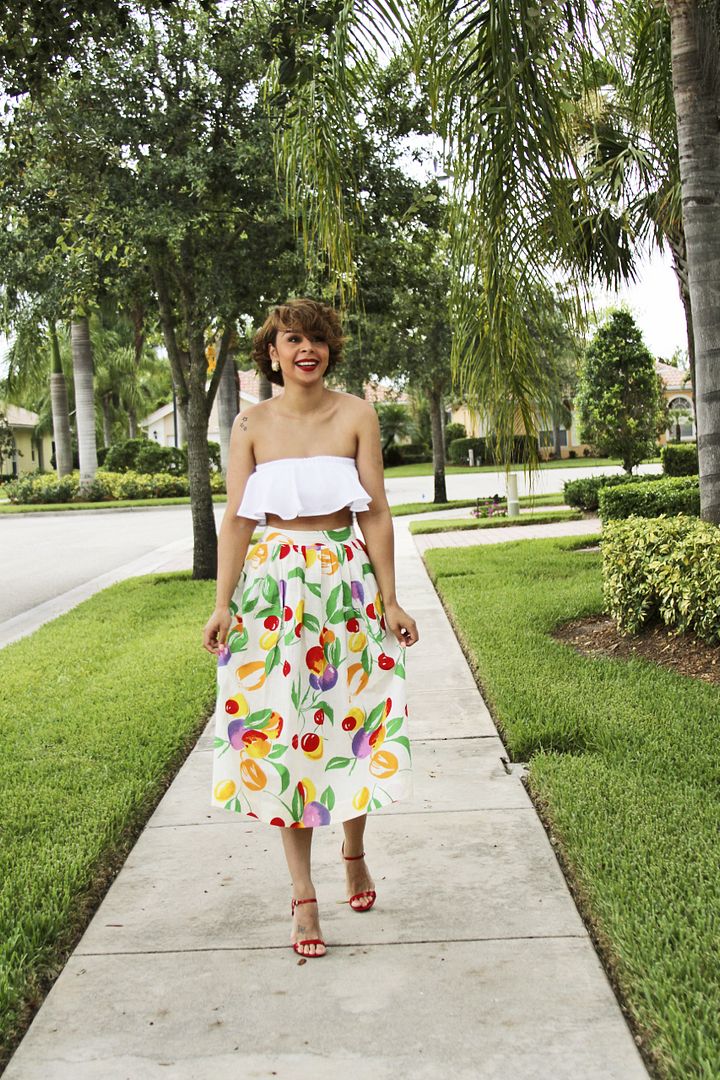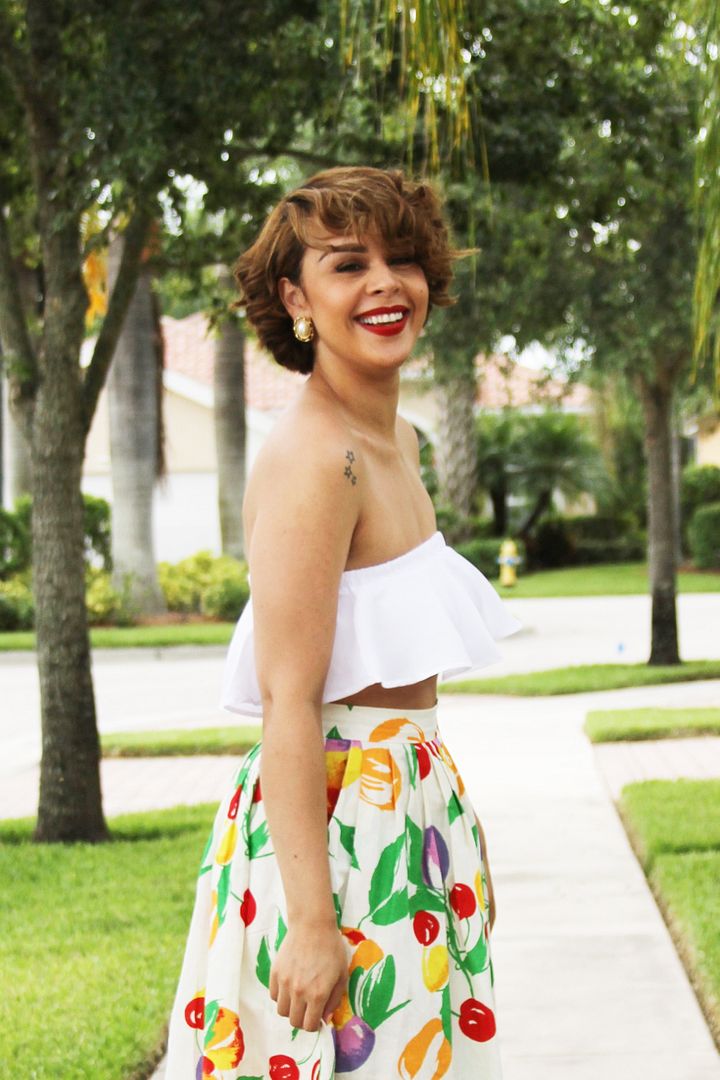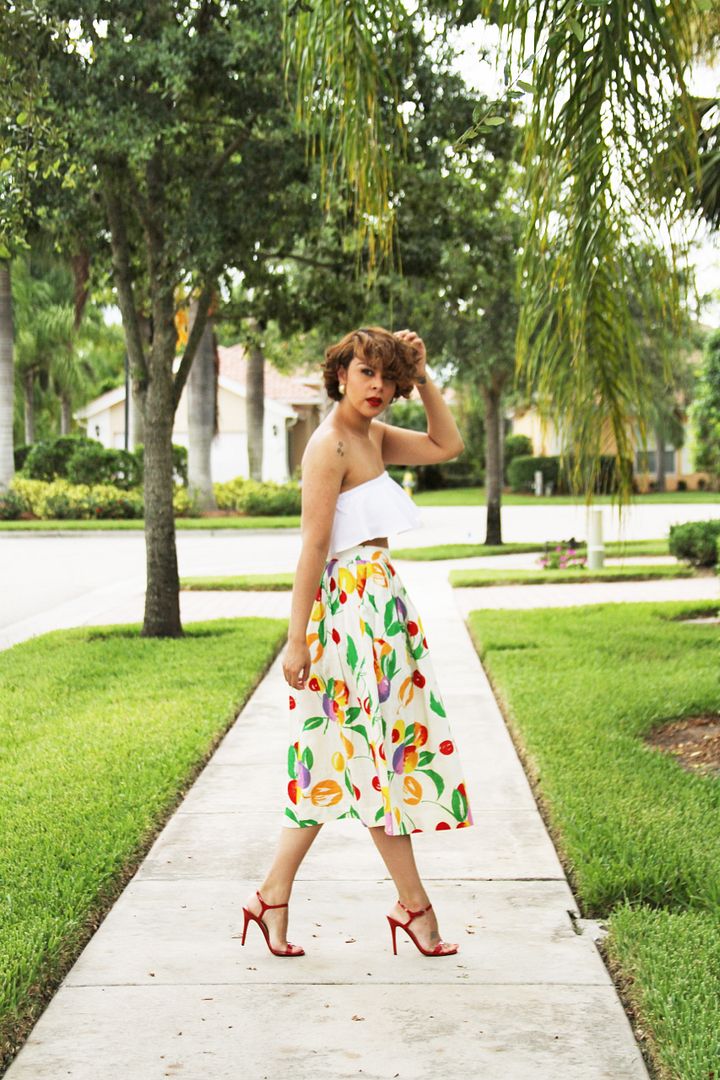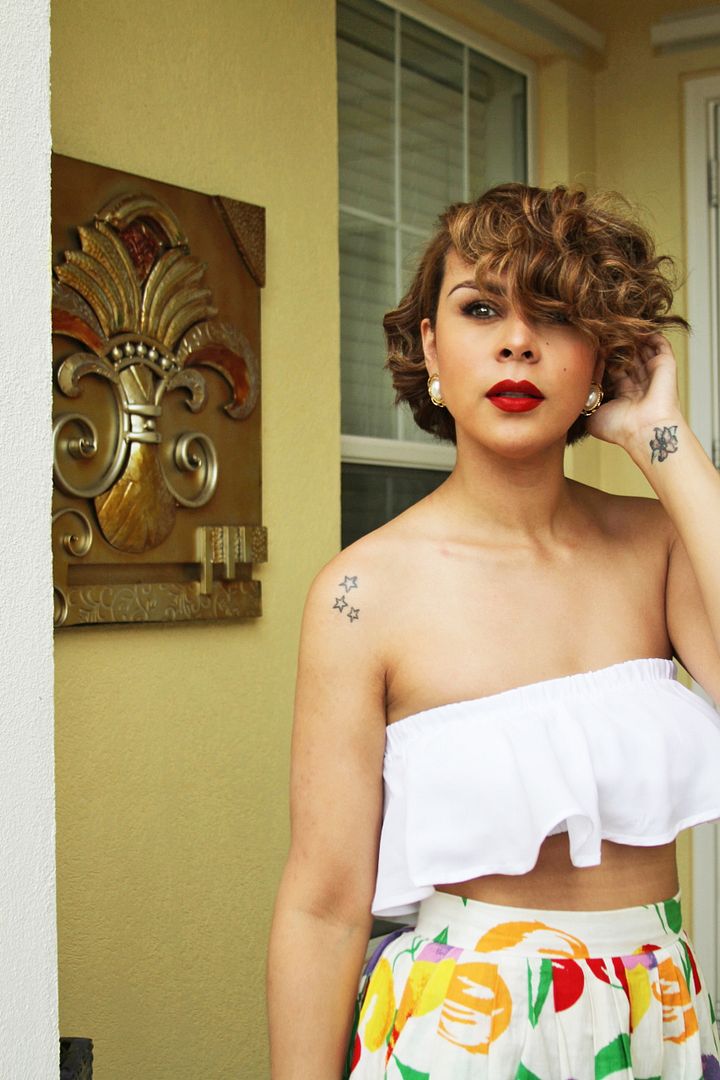 Wearing: Zara top | Vintage skirt | Vintage earrings | M Kors sandals
You already know how I feel about this skirt. It still remains as one of my favorite skirts. Not only because it's a midi skirts which is always my go to, but the print and color is so tropical and bright. I should wear it every week! Anyway, here's how I wore it in Florida.
By the way, my hair is no longer this color. If you follow me on Instagram then you know that I had a little accident where my hair turned light green and I had to correct it. I dyed it a Light Golden Brown and I'm loving it so much more. Check it out on my
IG page
!