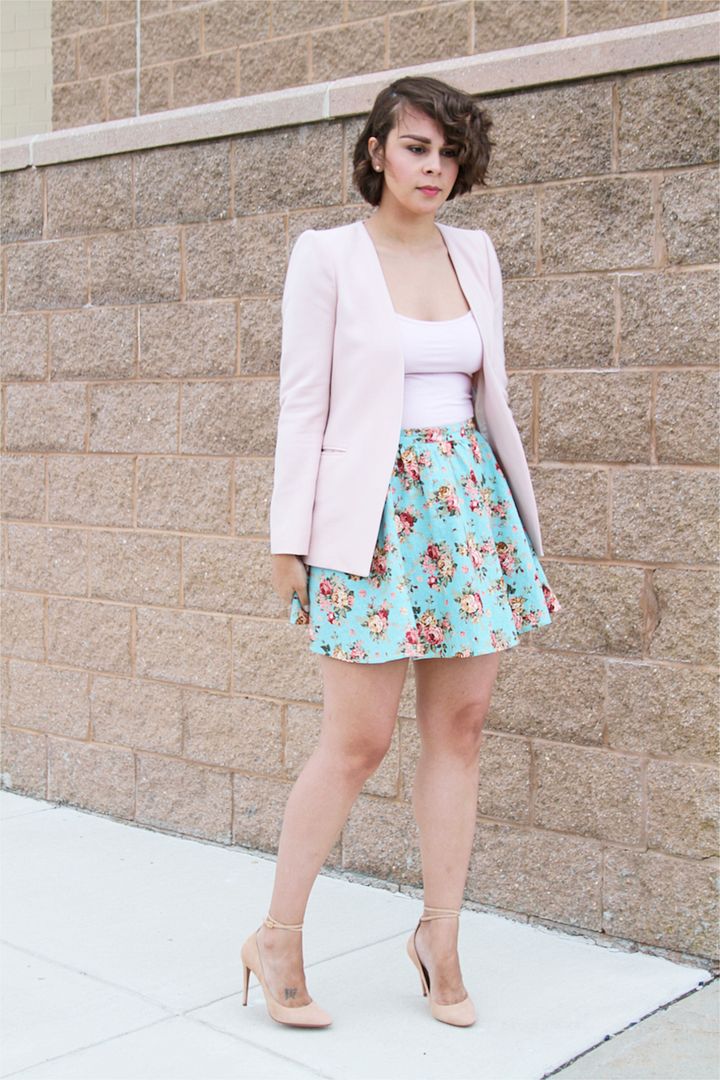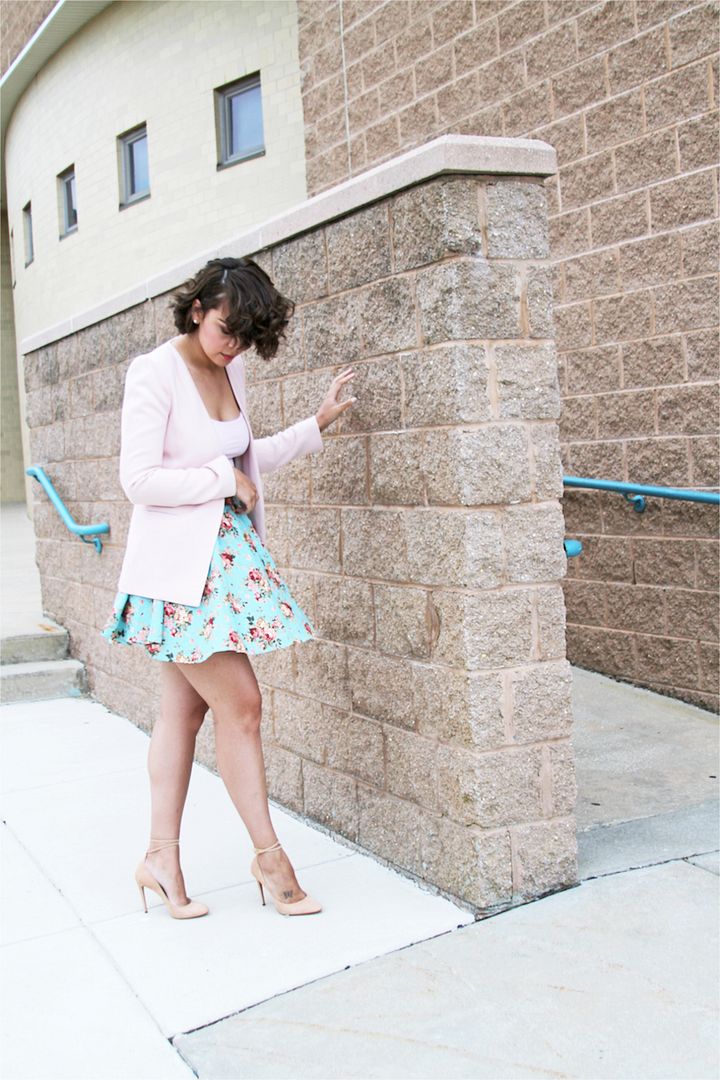 Wearing: VS tank | Zara Blazer | UO Skirt | Aquazzura pumps
As soon I put this outfit together I said to myself I look like a little girl dressed for Easter.
But oh well, its all I had packed to wear for my birthday weekend in Atlantic City. And you know what? It's not so bad. :-)
On another note, while many of you are enjoying Fashion Week, I am enjoying my Mothers company. Yesterday her doctor told her that she no longer need to complete her last chemotherapy session and I am overwhelmed with joy. I know there is a lot to come now, as far as checkups and future surgery. (colon reverse) But I am just so happy I don't have to see her suffer through another chemotherapy. As of right now she is just resting and hoping to regain her appetite. Thank you guys so much for your concern and your support. As always I love ya'll to pieces!