Elisa & Lily from
StyleLikeU
have created a movement for self- acceptance and I am joining them and so should you. Haven't you at some point felt you weren't good enough? I know I have.
Growing up I was teased about my body. I was too skinny and flat chested or I was too tall. In my late teens I developed the curves I got from my momma. Then I was too fat. Still today, I am making someone mad about my body. Do I care? No. Because I believe those people that leave such negative comments are nothing but bullies and miserable people. The only thing that matters is that YOU love your body. You don't need acceptance from anyone but yourself. So love your Skinny, Curvy, Plus Size, Stretch, Cellulite body. Wear what you want to wear. Be who you want to be. You are beautiful are you are.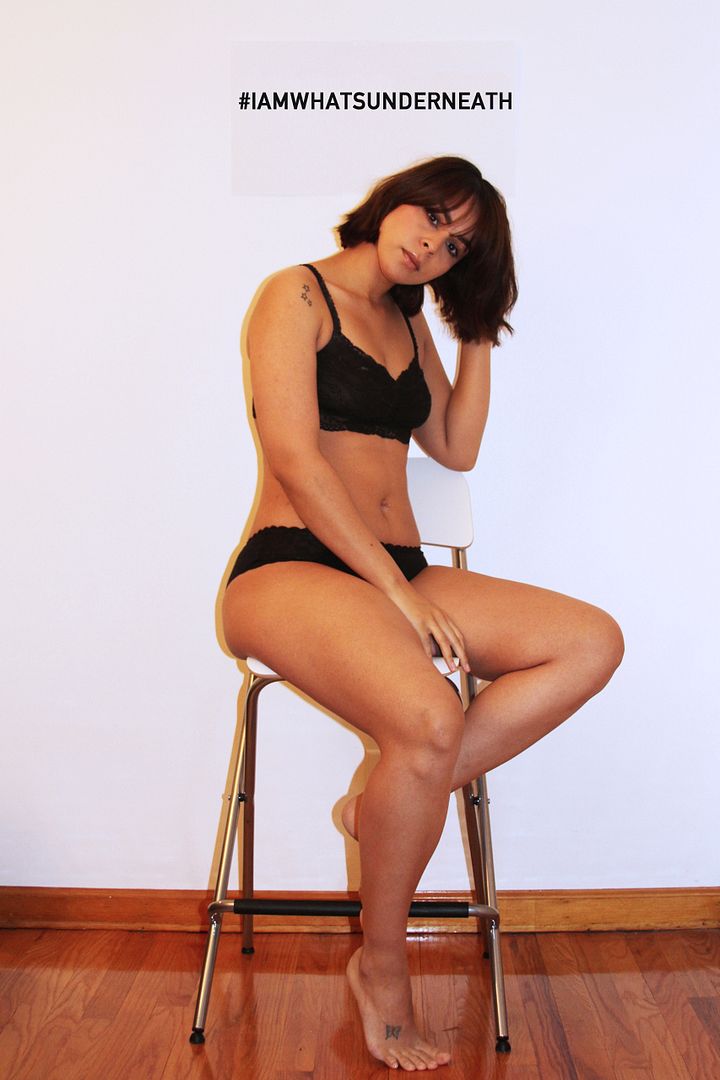 Join the movement by spreading the word on Instagram #IAMWHATSUNDERNEATH and/or
donate here
to support this amazing thing Elisa and Lily are doing. Hip Hip Hooray!