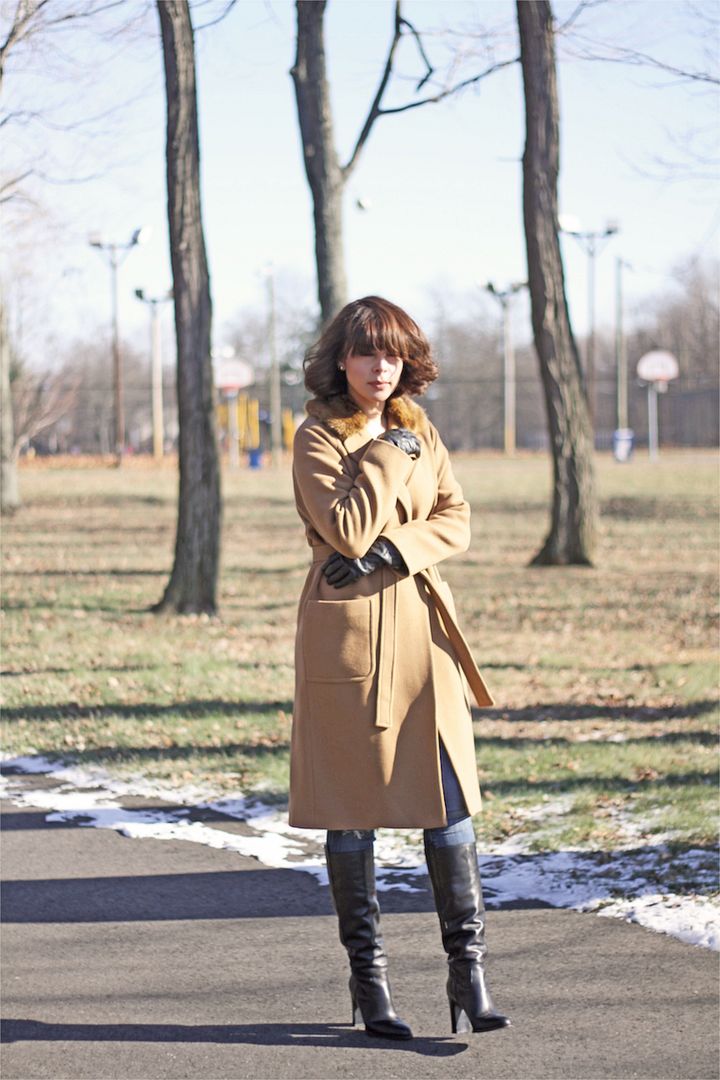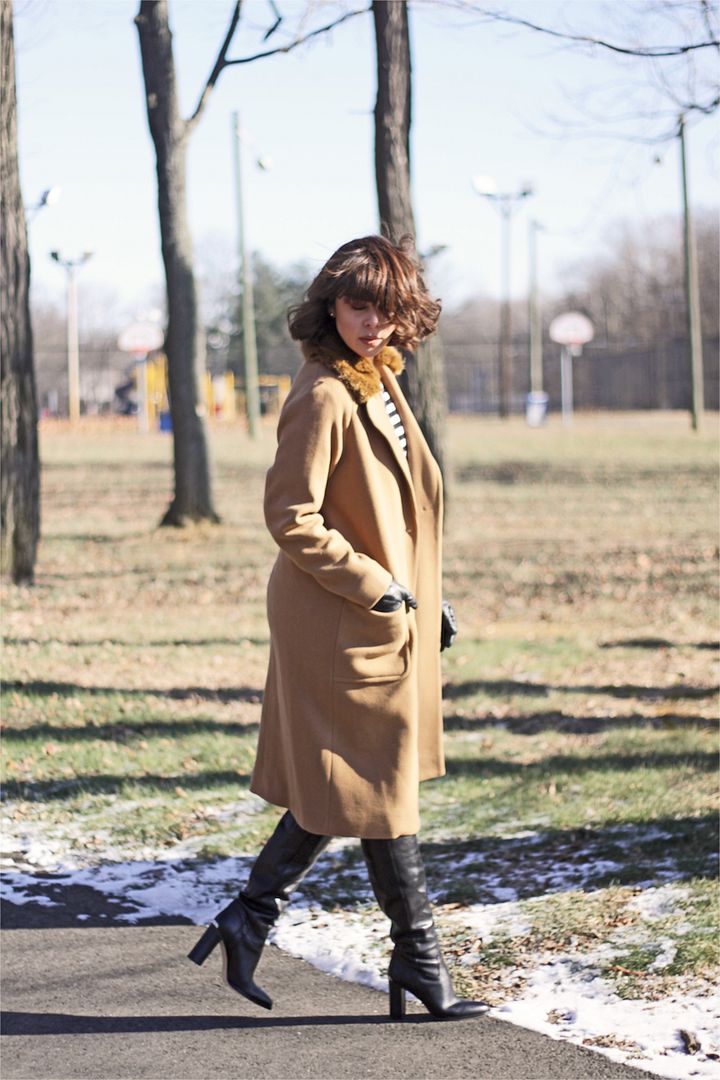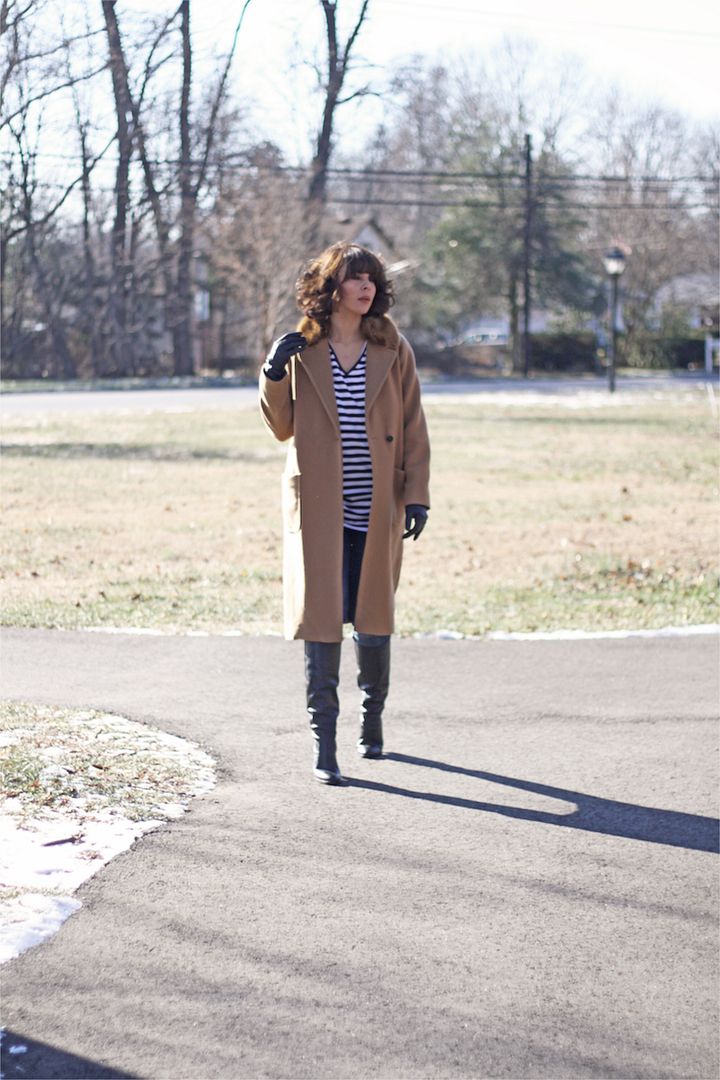 Wearing: French Connection coat |
Sheinside tee
| Levi's jeans | Michael Kors boots
Life as a Mom has been a little overwhelming, which explains my lack of posts. So I thank you in advance for stinking around.
I love being with Gavin. I can't even go grocery shopping without feeling sad that I am leaving his precious little face home. But at times it's frustrating that I don't have time for myself. You know, girl stuff like, get your hair done, nails done, pick your face, read a book, blog.
You're probably like what does it what to do with fashion or her outfit? Well, it has to do a lot and here's the good part about it. I care less about being on trend. Not that I cared before, but of course with so many bloggers I'd be lying if I wasn't trying to keep up. I started blogging in September 2008, and I did it because I enjoyed it and didn't expect anything out of it, but people took notice and I got to work with some amazing brands and did things I never thought I would ever experience. And for that I am grateful.
But as mom my style has changed and I find myself more excited shopping for Gavin than for myself.
(I really wished my blog was named THIS IS ME, because my blog has become a Mommy/ personal style blog.) Anyway, I hope you continue to to support me on this new journey. As always, love you all for all the love and support you've shown me for the past almost 7 years.
Delmy