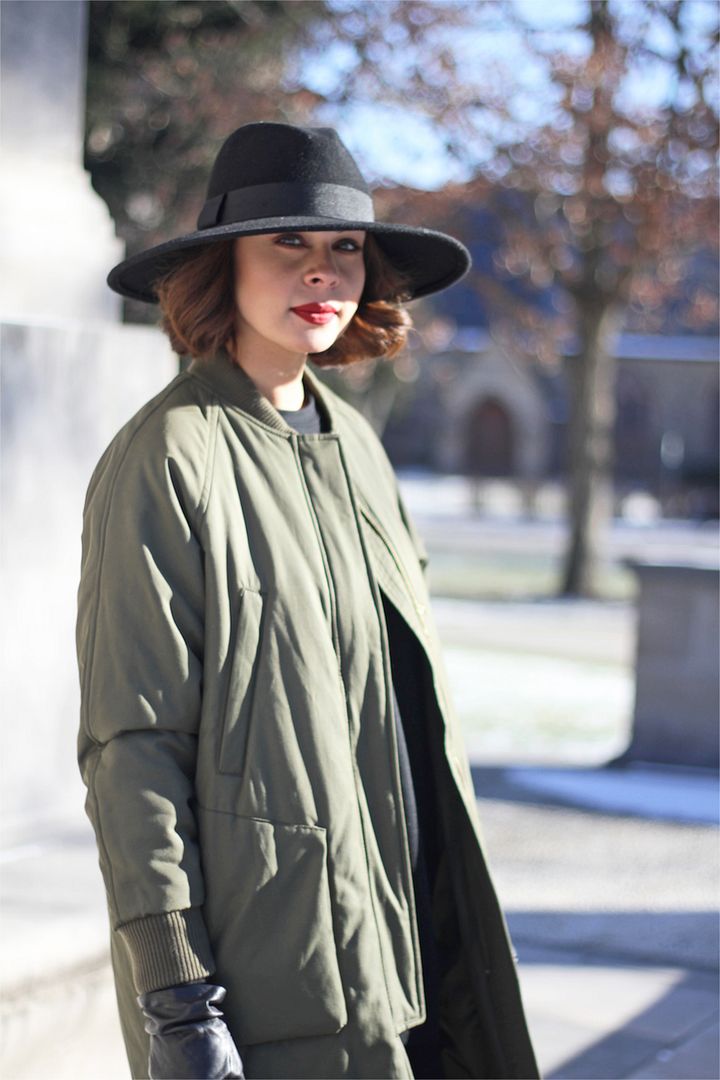 Wearing: Kai-aakmann long bomber | Choies sweatshirt | AE jeans | Zara hat | Coclico boots

Shot these photos last week and I am just now remembering that I did. Thanks Gavin.
So how about that snow storm? I don't like snow, but for some reason I was actually looking forward to it. So much drama for nothing. At least we were able to stay safe.
Hope you all had a nice time in your home sweet home.